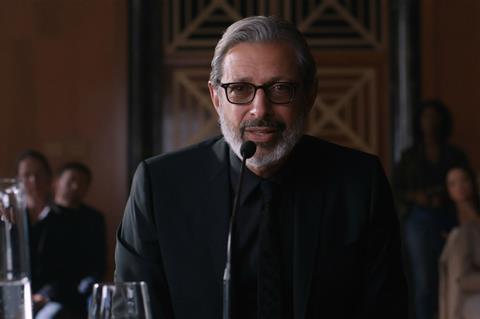 Legendary Entertainment top brass on Thursday (June 28) said the company had secured a $1bn senior secured revolving credit facility led by J.P. Morgan.
Joining J.P. Morgan is a syndicate of entertainment banks including Union Bank, Bank of America, Comerica Bank, CIT, Fifth Third Bank and SunTrust Bank.
The new facility replaces a prior $585m credit facility with what Legendary said were more favourable terms. The transaction reduced Legendary's existing pricing to what the company said was an industry-low LIBOR spread and also incorporated "significant" production credits.
Combined with its cash on the balance sheet on the closing of the new facility, Legendary said it will have approximately $2bn of liquidity.
Legendary CEO Joshua Grode, who joined Legendary earlier this year, said: "We are executing the business plan that we mapped when I joined Legendary at the start of the year. This new facility and the support from the financial institutions that power our industry is validation of our strategy and another major step in cementing Legendary's position as one of the premiere content creation companies in the world.
"We are continuing to be heads down on the creative work with our world-class creative team, with Mary Parent driving the film business and both Mary and Nick Pepper energizing our television business."
"Legendary is an important name in the industry, with a strong balance sheet and deep support from the entertainment banking community that enables robust investment across its content platform," said David Shaheen, head of entertainment industries for J.P. Morgan's corporate client banking group.
Legendary, which is fully owned by China's Wanda, has Jurassic World: Fallen Kingdom (pictured) in release through its deal with Universal, while Skyscraper opens on July 13, and Mamma Mia: Here We Go Again! on July 20.
Godzilla: King Of The Monsters and Detective Pikachu are in post-production. Upcoming releases include BlackKklansman and Mortal Engines on December 14.
Legendary Television recently received a second season order from Netflix on its Lost In Space series, and is supporting an Emmy campaign for terrorism drama The Looming Tower available on Hulu.