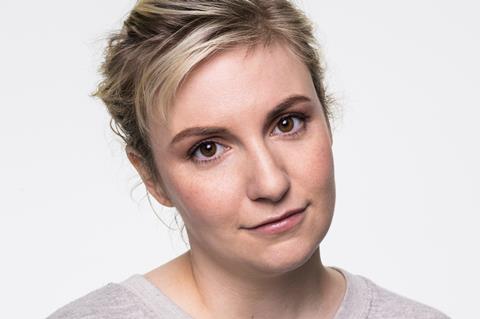 Multi-hyphenate Lena Dunham has set up a new, New York-based production company a year after splitting up with her former producing partner Jenni Konner.
Good Thing Going will be based at HBO, where Dunham has an exclusive first-look deal, and headed as president by Dunham's manager Michael P Cohen.
Liz Watson will be the company's head of development and production in New York and the UK, and Marissa Diaz will have the same title in Los Angeles. Soham Joglekar will be development coordinator in New York.
Dunham has most recently been in the UK directing the pilot for HBO banking crisis drama Industry, on which Good Thing Going will be a producer along with UK company Bad Wolf.
Dunham is set to to be an executive producer on HBO Max dramedy pilot Generation and is developing a series about millennial scammer Anna Delvey for HBO.
In the film world, the Girls creator is set to write and direct horror novel adaptation Catherine Called Birdy for Working Title and Good Thing Going and is writing talk show drama Watch Me for producer Amy Pascal.
Commenting on her new venture, Dunham said: "As a producer, my only goal is to give other artists the chance to be as noisy and honest as I've been. I'm firmly of the belief that we grow together when we allow each other to be as messy and complex in our art as we are in our lives. I'm so excited to be leading Good Thing Going with a group of close collaborators who share my hunger for getting hooked on new voices and perspectives."