The Franco-German Film Meetings event will be taking place at a festival for the first time.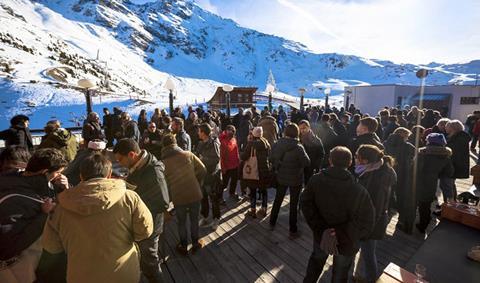 The organisers of the Les Arcs European Film Festival are teaming with national cinema export bodies Unifrance and German Films for the ninth edition of the French Les Alps-set event in December.
Under the collaboration, the festival will host the 15th Franco-German Film Meetings, from Dec 18 to 20.
Run concurrently with the festival programme, there will be lectures, debates, conferences, and co-production case studies, with a special focus on Franco-German film projects in the festival's finance and development event, the Co-Production Village.
Also as part of the initiative, the festival's country of honour in December will be Germany. There will be a showcase of 12 new German films introduced by their directors.
The Franco-German Film Meetings were founded in 2003 by the Franco-German Film Academy to foster collaboration between the film industries of both countries and increase co-productions and distribution between the two territories.
It alternates between France and Germany and in the past has taken place in the cities of Strasbourg, Heidelberg, Paris and Berlin. This is the first time it has been held within the context of a festival.