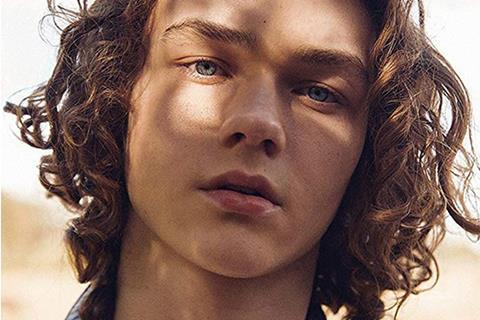 Levi Miller, who starred in Pan opposite Hugh Jackman, will play the lead in and Jason Isaacs is in negotiations to join the Australian swim drama Streamline, which Arclight Films represents for worldwide sales.
The story centres on a 15-year-old swimming prodigy known simply as "Boy" who self-destructs after his father is released from jail. Isaacs would play the father.
Five-time Australian Olympic gold medallist Ian Thorpe is also said to be circling the project as a swim consultant and mentor for the production.
Commercials and music video director Tyson Wade Johnston wrote the screenplay and will make his feature directorial debut on Streamline. Blake Northfield and Nathan Walker of Australian-based production company Bronte Pictures are producing and have earmarked a late 2019 start in Queensland, Australia.
Johnston said, "On the surface, it's about the cutthroat world of competitive swimming. Beneath that, it's about a young man grappling with the forgiveness of his father while the people around him – his family, friends, coach – fight to save him from throwing his life away."
Bronte Pictures' Northfield added, "We are really looking forward to working with Arclight Films on Streamline. They have such a strong track record of taking Australian stories to the world and we're thrilled that they are handling sales on what we believe is the next big Australian drama."
"At Arclight Films, we pride ourselves on championing dynamic stories and bringing high-quality Australian filmmaking to the global audience," said Arclight Films chairman and CEO Gary Hamilton. "Streamline is one of those compelling stories we instantly knew we had to be involved in. We are delighted to represent this film and look forward to seeing it in cinemas around the world soon."
Miller has also starred in A Wrinkle In Time and the Lionsgate release Red Dog: True Blue, the latter alongside Isaacs. Johnston has set up film and TV projects with companies such as Blumhouse, Paramount Pictures, XYZ Films, and Matador Content.
Arclight Films' slate includes Chinese action drama Strike Back, big-budget Chinese co-production Killer 10 to be directed by Phillip Noyce, and true-life prison break story Escape From Pretoria starring Daniel Radcliffe and Daniel Webber.