EXCLUSIVE: Marks the first feature from commercials director Rohan Blair-Mangat.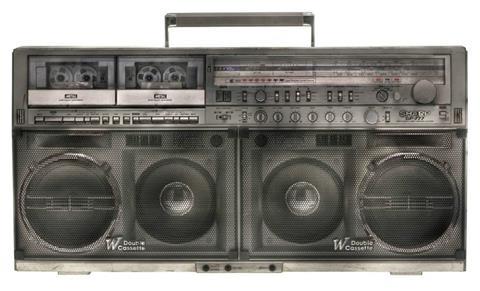 Shooting has begun in New York City on The Boombox Project, the first feature from award-winning commercials director Rohan Blair-Mangat.
Further locations in the documentary's multi-territory shoot will include Miami, Los Angeles, London, Brazil and Tokyo.
The film is co-written by Blair-Mangat and Lyle Owerko and draws inspiration from Owerko's 2010 book The Boombox Project: The Machines, the Music, and the Urban Underground, which includes a foreward from Spike Lee.
The documentary explores how an iconic piece of machinery helped shape music and society on both sides of the Atlantic in the '70s and '80s, examining its place in the rise of hip-hop and punk.
From the boombox's origins as a 'sonic campfire' for urban youth to share music and ideas to its gradual re-appropriation in popular culture with the emergence of the Walkman, MTV and the CD player, the film considers how society's engagement with music has moved from a social to a more personal experience.
Featuring the contributions of artists, musicians and photographers, the film explores changing attitudes to creating, sharing and consuming music over the past 30 years.
Subjects who have already contributed to the film include: DJ and Rock Steady Crew member Bobbito Garcia; Grammy award-winning record producer Jimmy Douglass; music video director Earle Sebastian; DJ Eclipse & DJ JS-1; music journalist and critic Bill Adler; DJ and producer Stretch Armstrong; visual artist Cey Adams renowned for his work in hip-hop graphic design; graffiti artist SP ONE; major hip-hop artists and producers including Keith Shocklee, DJ Ross One and Swizz Beatz; contemporary artist JR; and, leading photographers including Allan Tannenbaum, Jamel Shabazz, Josh Cheuse, Mike Schreiber and Janette Beckman.
The film is produced by Dominic Buchanan of Stink Films and will be the company's third feature film.
Stink's first feature, Lilting, directed by Hong Khaou and starring Ben Whishaw, premiered at Sundance earlier this year and recently opened in the UK through Artificial Eye and the US via Strand Releasing.
Stink recently wrapped production on their second feature King Jack, written and directed by Felix Thompson with a cast including Christian Madsen (Divergent) and Charlie Plummer (Boardwalk Empire).
Produced by Gabrielle Nadig, a Sundance Institute Creative Producing Lab Fellow, as part of the Sundance Creative Producing Labs, King Jack shot on location in Upstate New York State this summer.
Buchanan is a former Screen International Star of Tomorrow whose debut feature, Gimme the Loot, was selected for Cannes 2012 and won the Grand Jury prize at SXSW.
Executive producers on The Boombox Project are Daniel Bergmann, Robert Herman and Martin Forbes of Stink and Lyle Owerko.