Pact covers titles such as Now You See Me 2 and Age of Adaline [pictured].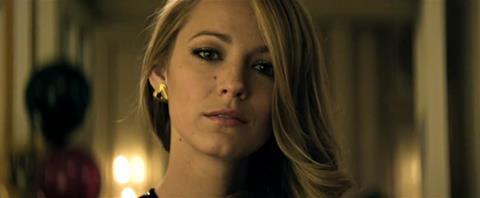 Lionsgate and Hunan TV have outlined details of their long-anticipated pact, under which the Chinese broadcaster's subsidiary TIK Films will co-finance "all qualifying Lionsgate feature films annually for the next three years".
The pact covers titles such as action adventure Gods of Egypt; Now You See Me 2, the sequel to Lionsgate's 2013 hit which grossed more than $350m; supernatural action thriller The Last Witch Hunter, starring Vin Diesel; thriller Sicario and romantic thriller Age of Adaline, starring Blake Lively and Harrison Ford.
TIK Films is also partnering with local distributor Leomus Pictures to distribute up to four of the co-financed films each year in China. In addition, Lionsgate, TIK and Leomus are planning several features together as US-China co-productions.
Leomus recently handled China distribution of Now You See Me and Escape Plan from Lionsgate's Summit Entertainment label. Escape Plan grossed $42m at the China box office, more than it did in North America.
While no figures were mentioned, it's understood that Hunan is contributing 25% or $375m of Lionsgate's $1.5bn three-year slate. Financing for the deal was provided by East West Bank and Bank of China.
The deal was announced at a press conference in Changsha today by Hunan TV & Broadcasting chairman Qiu Yun Long and Lionsgate chief executive Jon Feltheimer.
"This agreement reflects our strategy of teaming with entrepreneurial partners to expand our global operations in key markets while underscoring our commitment to a business model that mitigates risk," said Feltheimer.
"We look forward to joining hands in creating a feature film pipeline filled with some of the most commercially exciting movies in the world as well as exploring other strategic opportunities throughout our complementary film and television businesses," said Long.
The statement also said Lionsgate would "explore opportunities for Hunan series outside China" and that it is working with Hunan's cable subsidiary, Hunan CATV Network Group Co, which reaches over 15 million subscribers.
Leomus has also distributed films such has Drive Angry and Stolen in China, as well as investing in The House That Never Dies.