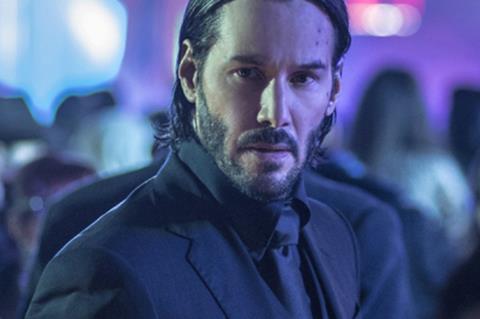 Lionsgate and Nordisk Film in Scandinavia have signed a new multi-year output deal covering Lionsgate and Summit films including current US action comedy release The Spy Who Dumped Me, and the upcoming John Wick: Chapter Three.
The pact also covers the upcoming thriller A Simple Favor, Charlize Theron-Seth Rogen comedy Flarsky, and tentpoles The Kingkiller Chronicle: The Name Of The Wind, and Chaos Walking.
"We're delighted to extend our longstanding relationship with our world-class distribution partner Nordisk Film as we continue to expand Lionsgate's global footprint," said Lionsgate motion picture group president of international Helen Lee-Kim. "Scandinavia is a key market and we look forward to bringing our diverse portfolio of commercially exciting and star-driven event films to moviegoers in the territory."
"We are extremely happy to continue our longstanding collaboration with Lionsgate and to offer their impressive slate of upcoming films to the Scandinavian market," said Kenneth Wiberg, senior vice-president and managing director, Nordisk Film Distribution. "We have no doubt that their movies will continue to resonate with our audiences in the coming years. Together with our continuously growing local product portfolio, the deal with Lionsgate will constitute the backbone of Nordisk Film's leading market position in Scandinavia."
Lionsgate executive vice-president of international sales and China/Asia productions & strategy Wendy Reeds negotiated the deal with Peter Philipsen, general manager international acquisitions & distribution, and head of international acquisitions Christopher Seidelin on behalf of Nordisk Film.
Lionsgate's output network covers deals with StudioCanal in Australia, Leone Film Group in Italy, Metropolitan Filmexport and SND in France, Belga Films in Benelux, Eagle Films and Jaquar Films in the Middle East, Encore Films and Golden Village in Singapore, Monolith in Poland, and eOne in Spain.
Deals include Central Partnership in the CIS and Vertical in Eastern Europe, as well as a joint venture partnership with IDC in Latin America, a digital partnership with iQIYI in China, and Lionsgate's UK distribution company Lionsgate UK.