The film festival will screen the late actor's 2002 drama, One Hour Photo.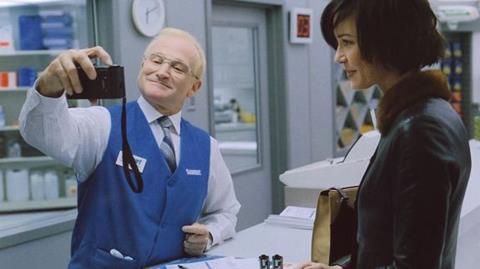 The Locarno Film Festival is to pay tribute to Robin Williams, the comedian and actor who died on Monday, with a screening of One Hour Photo on the Piazza Grande.
The psychological drama, directed by Mark Romanek, played in Locarno's International Competition in 2002.
In the film, Williams gives a chilling performance as an employee of a one-hour photo lab who becomes obsessed with a young suburban family.
The amended line-up this evening is now:
9.30pm: Pause, by Mathieu Urfer
followed by
One Hour Photo, Mark Romanek
Venus In Fur, Roman Polanski