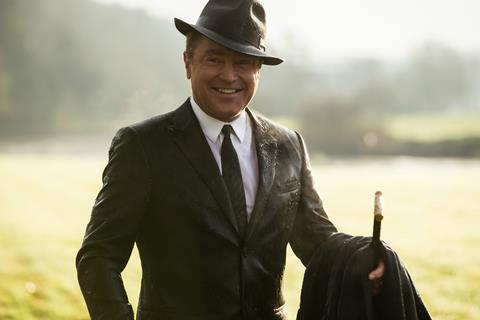 Production has wrapped on Michael Flatley's (Lord Of The Dance) feature directorial debut Blackbird.
The romantic spy thriller stars stage icon Flatley as a retired secret operative who moves to Barbados to escape his past, only for the arrival of an arms dealer to complicate his plans.
Eric Roberts plays the sinister businessman, and the cast includes Patrick Bergin (Sleeping With The Enemy), and Ian Beattie from Game Of Thrones.
Blackbird filmed on location in Barbados, London, and Ireland, with West One Entertainment, Five Knight Films, Parachute Films, and Dancelord Pictures on board as producers.
Flatley, who rose to international fame for creating the Lord Of The Dance and Riverdance stage shows, ended his Irish dancing career in 2015 and first teased Blackbird – which was untitled at the time – on an Instagram post in September.
CAA represents Flatley and a US theatrical release is expected in the autumn although no further details were forthcoming at time of writing.