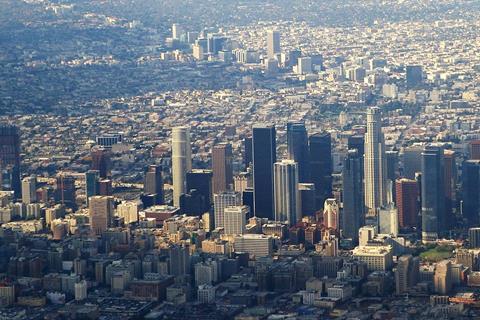 Amusement parks in California's Southland reopened on Saturday (6) after the second of two powerful earthquakes in two days forced a temporary suspension of rides on Friday (5), and according to one social media report led to the evacuation of a cinema.
Friday's quake measured 7.1 on the Richter Scale and occurred near the Mojave Desert town of Ridgecrest some 125 miles north-east of Los Angeles, triggering some 600 aftershocks and rocking high-rise buildings in downtown Los Angeles. It was felt in Nevada and parts of Mexico.
The event caused structural damage and fires, although there were no reports of death or serious injury. At time of writing neither FilmLA nor the California Film Commission had returned calls to say whether ongoing or scheduled shoots in the Southland had been affected.
Both Disneyland and Six Flags Magic Mountain amusement parks evacuated rides on Friday. Six Flags tweeted on Friday, "The safety of our guests and employees is our top priority and as a precautionary measure, we are conducting an extensive visual, structural, and operational safety checks on all of the rides before re-opening." By Saturday both parks had resumed service.
A US news anchor, Lester Holt, took to social media to describe being evacuated from a Santa Monica cinema on Friday evening. Customers were led outside via a stairwell.
The quake shook Dodger Stadium during a baseball game, and caused a temporary suspension and delays on the Metrolink rail service while staff carried out track inspections. Authorities at LAX airport reported no damage.
Friday's event came after a 6.4 quake struck in the same area on Thursday as Americans celebrated the July Fourth holiday. The 7.1 quake is the largest in the region in two decades after a non-fatal event of the same magnitude occurred in Hector Mines in the high desert.
The devastating 1994 Northridge earthquake some 21 miles outside of Los Angeles resulted in 61 deaths and according to the Los Angeles Times $15bn in damage. It registered 6.4 – lower in magnitude than Friday's Ridgecrest quake, but more destructive because the epicentre was closer to an area of higher population density.