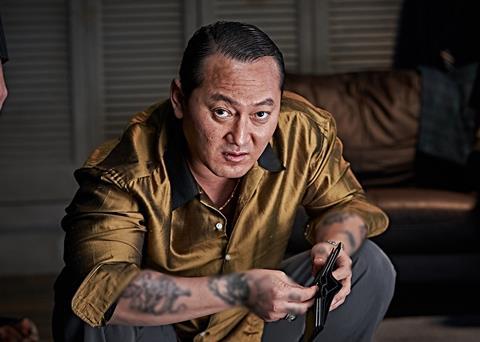 South Korea's M-Line Distribution has sealed a raft of deals on recent Rotterdam Tiger Competition Special Jury Award winner Beasts Clawing At Straws led by French-speaking territories (Wild Bunch), Japan (Klockworx) and North America (815 Pictures).
Kim Yong-hoon's debut feature film is a crime thriller starring Cannes Best Actress award winner Jeon Do-yeon (Secret Sunshine) and top star Jung Woo-sung (Asura: The City Of Madness).
Based on Japanese author Sone Keisuke's dog-eat-dog novel Beasts That Cling To The Straw, the film follows a designer bag full of cash found in a sauna locker as it passes through the narrative twists involved in the worlds of a failed restaurant owner with a mother who has Alzheimer's, a customs officer desperate for money, his missing femme fatale girlfriend, an abused hostess bar lady and loan sharks.
The star-studded cast includes Youn Yuh-jung (The Bacchus Lady), Bae Sung-woo (Bedevilled), Jung Ga-ram (The Poet and The Boy) and Shin Hyun-been (Sunset in My Hometown).
It also sold to Taiwan, Hong Kong and Macau (A Really Good Film), Vietnam, Indonesia, Malaysia and Brunei (Clover Films), Thailand, Philippines, Myanmar, Cambodia and Sri Lanka (CJ E&M) and worldwide in-flight excluding Korea (Encore).