Bruce Willis, Samuel L. Jackson and James McAvoy to return; January 2019 release set.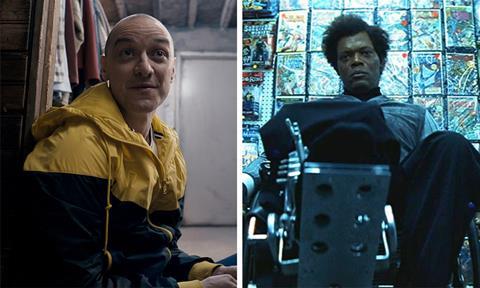 M Night Shyamalan is preparing Glass, which will combine the narratives and stars of the global hit Split and 2000 release Unbreakable.
Shyamalan announced the development in a series of tweets on Wednesday, saying: "It was always my dream to have both films collide in this third film."
Bruce Willis returns as David Dunn alongside Samuel L. Jackson as Elijah Price, known also by his pseudonym Mr. Glass.
Joining them on Glass are Split star James McAvoy as Kevin Wendell Crumb and his multiple identities, and Anya Taylor-Joy as Casey Cooke.
The plot of Glass will see Dunn pursue Crumb's superhuman iteration The Beast. In the background is Price, who holds secrets critical to both men.
Shyamalan has completed the screenplay and will produce with Jason Blum, Ashwin Rajan and Marc Bienstock. Steven Schneider is executive producer.