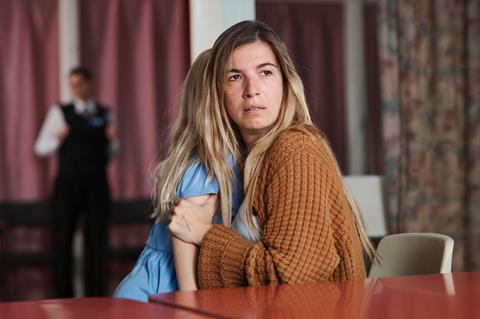 Magnolia Pictures International has added two titles to its Cannes Marché du Film Online slate, boarding worldwide rights to London-set immigrant drama Listen, and Istanbul-set love story When I'm Done Dying.
Listen chronicles the struggles of a Portuguese immigrant couple in London whose children are taken away by social services.
Ruben Garcia, Portuguese actress and singer Lucia Moniz (Love Actually), Sophia Myles, and Maisie Sly, star of British Oscar-winning short The Silent Child, star in Ana Rocha De Sousa's first feature, currently in post.
The film is produced by Rodrigo Areia's Bando A Parte (Portugal) and Paula Vaccaro and Aaron Brookner of Pinball London (UK), the producer on Uncle Howard, which Magnolia Pictures International recently acquired for its library.
Vaccaro and Brookner co-wrote the Listen screenplay with De Sousa.
When I'm Done Dying centres on a troubled love story set in present-day Istanbul between an aspiring Kurdish rapper and an affluent DJ. The film marks Nisan Dag's follow-up to international festival title Across The Sea.
Turkish rapper Da Poet provides music and the film stars rising talents Oktay Çubuk and Hayal Köseoğlu. When I'm Done Dying is a Turkish-German co-production produced by Jessica Caldwell (USA), Müge Özen (Turkey), and Jim Wareck (USA).
Lorna Lee Torres, head of international sales, and Marie Zeniter, international sales manager, will introduce both titles to buyers in the week of June 22-26.
The company will continue sales on Assassins, Ryan White's Sundance documentary about the assassination of North Korean leader Kim Jong-un's half-brother Kim Jong-nam, and The Fight, another documentary that premiered in Park City where it won the U.S. Documentary Special Jury Award for social impact filmmaking. Both films will screen at the Cannes Marché du Film Online.