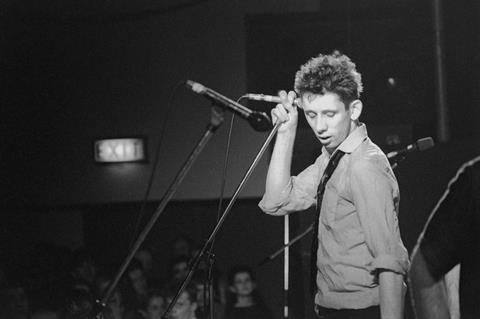 Magnolia Pictures has picked up North American rights from HanWay Films to Julien Temple's documentary about Pogues frontman Shane MacGowan.
Crock Of Gold – A Few Rounds With Shane MacGowan is still in production and chronicles the life and music of the legendary singer-songwriter leading up to his 60th birthday celebration.
The film combines unseen archival footage from the Irish band and MacGowan's family with animation by Ralph Steadman.
Magnolia plans a release later in the year. HanWay Films handles worldwide sales on Crock Of Gold – A Few Rounds With Shane MacGowan, Altitude Films will distribute the film in the UK and Ireland, and BBC Four will broadcast the film.
Temple said, "Irascible, intractable, infuriating, fascinating, appalling, galling, bellicose, comatose, cantankerous, cadaverous, impossible, unstoppable – filming Shane is like flying through a radioactive rainbow but in the end there is an inner 'Crock of Gold' waiting to be discovered by those who try hard enough. Hence the title of the film, taken from the old Irish legend of the same name."
Temple is producing via Nitrate Film with Johnny Depp and Stephen Deuters through Depp's Infinitum Nihil, and Stephen Malit. Depp is presenting the film in association with BBC Music, Warner Music Entertainment and HanWay Films, a Nitrate Film and Infinitum Nihil Production of a Julien Temple Film.
Jan Younghusband, head of music commissioning, is executive producer for BBC Music, alongside Steven Lappin for Warner Music Entertainment, Jeremy Thomas of Recorded Picture Company, Gerry O'Boyle, Manish Patel, and Sam Sarkar. Victoria Mary Clarke is associate producer.
Magnolia executive vice-president Dori Begley and senior vice-president of acquisitions John Von Thaden brokered the deal with HanWay Films on behalf of the filmmakers.