Separately, Films We Like acquires Lucky, plans simultaneous release in Canada with US distributor Magnolia.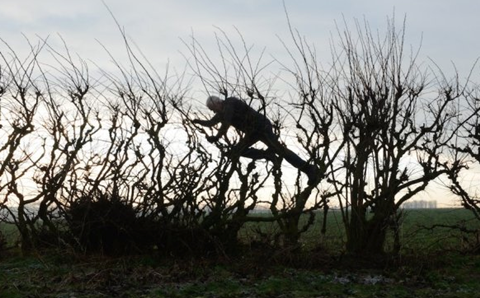 Magnolia Pictures has picked up US rights from Mongrel International to Thomas Riedelsheimer's Leaning Into The Wind.
Riedelsheimer's second documentary about British artist Andy Goldsworthy following Rivers And Tides recently received its world premiere at the San Francisco International Film Festival.
Leaning Into The Wind journeys into the hillsides, terrains, and other outdoor spaces where Goldsworthy feels most at home, from urban Edinburgh and Glasgow to the south of France and New England.
Magnolia plans a theatrical release later this year.
"Thomas has crafted another extraordinary film in Leaning Into The Wind," Magnolia president Eamonn Bowles said. "Not only is it a visual masterpiece, it's also one of the most fascinating character studies I've seen in years."
"Fifteen years after Rivers And Tides, San Francisco again provided such a warm and enthusiastic welcome," Riedelsheimer said. "I am happy to have premiered Leaning Into The Wind there and very excited to partner with Magnolia on sharing the film with audiences across the country."
The Scottish-German co-production is produced by Leslie Hills and Stefan Tolz with support from The National Lottery through Creative Scotland, Robert Hiscox, Roger Evans and Aey Phanachet, Sakurako and William Fisher, Miel de Botton, John Caulkins and Leslie Hills.
Magnolia co-executive vice-president Dori Begley and Magnolia senior vice-president of acquisitions John Von Thaden brokered the deal with Charlotte Mickie of Mongrel International on behalf of the filmmakers.
Films We Like has acquired Canadian rights to John Carroll Lynch's feature directorial debut Lucky starring Harry Dean Stanton. The drama about a 90-year-old atheist's spiritual journey premiered at SXSW last month. Films We Like plans a simultaneous release in Canada with US distributor Magnolia Films this autumn.