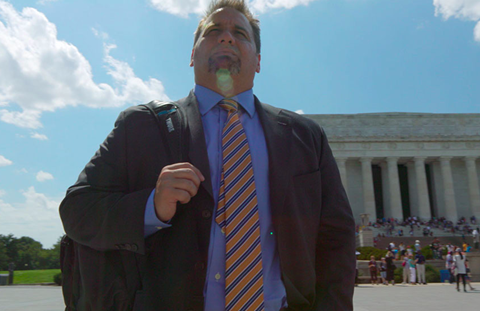 Magnolia Pictures has struck an output deal with Mongrel Media for the release of its North American slate in Canada in 2018 and 2019.
The partnership includes Greg Barker's The Final Year, which follows Barack Obama's foreign policy team during the US president's last year in office; Jed Rothstein's financial crisis documentary The China Hustle (pictured); and Hafsteinn Gunnar Sigurdsson's Icelandic comedy Under The Tree.
The deal closed immediately before AFM and cements a long-standing relationship that has seen collaborations on 67 films.
Those titles include the upcoming release of Germany's foreign-language Oscar submission In The Fade, as well as I Am Not Your Negro, Drinking Buddies, and The Girlfriend Experience.
"Mongrel has been an invaluable partner to us over the years, and we look forward to continuing our collaboration next year and beyond," Magnolia president Eamonn Bowles said.
"We have always admired the intelligent taste of Eamonn and his team, and their commitment to consistently bringing quality cinema to North American audiences," Mongrel Media vice-president Andrew Frank added.