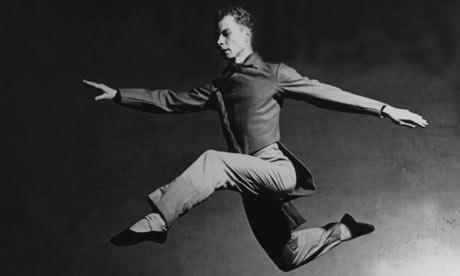 Magnolia Pictures has acquired North American rights to Cunningham, the 3D documentary about choreographer Merce Cunningham.
Magnolia plans to release the film, directed by Alla Kovgan, in both 2D and 3D formats in the US later this year, the centenary of Cunningham's birth.
Dogwoof, which took on worldwide sales of the immersive dance documentary last autumn, is set to release in the UK and the film has been pre-sold to Sophie Dulac Distribution for France and Camino Films for Germany.
Cunningham traces its subject's artistic evolution over three decades, from his early years as a struggling dancer in postwar New York to his emergence as one of the world's most visionary choreographers. Cunningham's centenary is set to be marked by performance events of his work in New York, Los Angeles and London.
Magnolia president Eamonn Bowles commented: "Alla Kovgan's stunning cinematic tribute to the genius of Merce Cunningham is destined to end up as a classic of the genre. We're thrilled to be bringing it to the public."
Kovgan added: "3D technology inspired me to think of dance as a truly cinematic experience. Merce, with his dedication to exploring every technological invention of his time, and 3D felt like an ideal fit. I was particularly moved by his story of becoming Merce in the 1950s and 1960s, his love for dance and his triumphant spirit persevering against all odds."
Cunningham is produced by Helge Albers, Ilann Girard, Kovgan, Elizabeth Delude-Dix, Kelly Gilpatrick and Derrick Tseng for Achtung Panda! Media, Arsam International and Chance Operations in association with DocWorks and Bord Cadre Films, with the participation of La Maison and CowProd.