Angelina Jolie's fresh approach to Sleeping Beauty holds its lead on its second week of release.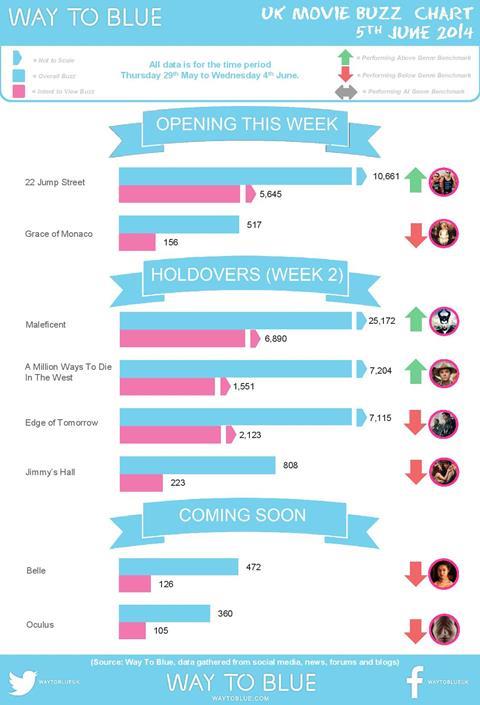 Maleficent, Disney's live action reimagining of the Sleeping Beauty tale, has dominated online movie buzz in the UK over the past week.
According to Way To Blue's UK Movie Buzz Chart, the Angelina Jolie feature generated 25,172 comments on social media, with 6,890 of those expressing an intent to view.
This was leagues ahead of comedy sequel 22 Jump Street, which opens this week and generated 10,661 comments of which 5,645 had intent to view.
Seth Macfarlane comedy A Million Ways to Die in the West and Tom Cruise actioner Edge of Tomorrow both commanded strong levels of comment, topping the 7,000 mark.
But Cannes opener Grace of Monaco, starring Nicole Kidman, which opens in the UK this week could only manage 517 comments – and just 156 of those expressed intent to view.