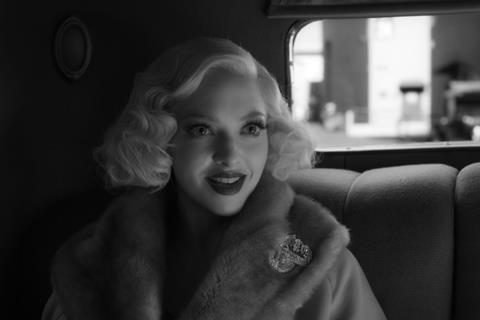 One week before the Oscars, the American Society Of Cinematographers (ASC) gave Netflix's gave Mank a timely boost by honouring it with the feature award to Erik Messerschmidt.
Last year's ASC feature film winner was Roger Deakins for 1917 and he went on to win cinematography Oscar.
The 35th ASC Outstanding Achievement Awards on Sunday (April 18) also honoured Aurélien Marra for French romance Two Of Us in the Spotlight Award category, and Michael Dweck and Gregory Kershaw for The Truffle Hunters in the documentary category.
In the TV categories, Steven Meizler won film/limited series/pilot made for TV with Queen's Gambit; Fabian Wagner won non-commercial TV series episode for The Crown, "Imbroglio"; Jon Joffin, won commercial TV series episode for Motherland: Fort Salem; and Baz Idoine of The Mandalorian prevailed in the half-hour episode for TV category.
Sofia Coppola was presented with the ASC Board of Governors Award by Ed Lachman. The ASC's only honour not presented to a cinematographer came in recognition of Coppola's "significant and indelible contributions to cinema".
The event was streamed live from the ASC's Hollywood headquarters.