Mark Boal, the Oscar-winning screenwriter of The Hurt Locker who also wrote Zero Dark Thirty, is suing Barack Obama and the US government over a threat to seize his taped interviews with Bowe Bergdahl.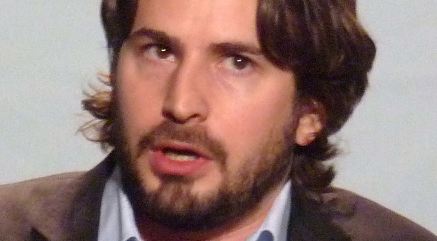 The accused Army deserter and prisoner of war is facing a general court-martial and Boal, through his lawyers, is attempting to prevent the military prosecutor in the Bergdahl case from forcing a private citizen [Boal] into military court to relinquish legally protected materials for an ongoing military trial.
"Mark Boal fully supports the military justice system and believes that Bergdahl has to face the music in a fair judicial process," said his lawyer. "But Boal is a civilian and a journalist, and under the First Amendment, he should not be hauled into a military court to divulge his unpublished and confidential materials. We are asking the federal court in Los Angeles to protect Mark Boal's constitutional rights."
Boal argues his taped, confidential interviews with Bergdahl are protected under the First Amendment. Many of Bergdahl's revelations made during his 25 hours of interviews were made public — with his legal consent — by way of the multi-part Serial podcast earlier this year.
Boal continued: "I support the Army, but this particular military prosecutor's tactics contradict and undermine the stated principles and policies of the Commander and Chief and the Attorney General to protect First Amendment rights. It's Orwellian, and bizarre."
The litigation has drawn the support of the Washington, DC-based Reporters Committee For Freedom Of The Press.
"We firmly stand with Mr. Boal in his effort to protect these tapes," said the organisation's executive director Bruce Brown. "Well-established law recognises that journalists cannot do their jobs to keep the public informed if they cannot work free from government interference."