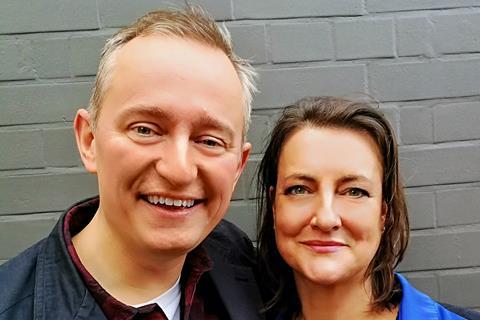 Film marketing agency Creative Partnership has appointed Chris Warrington as a managing partner at its London headquarters, as part of a move that sees managing director Michelle Gardiner relocate from London to Los Angeles.
Gardiner will head up the company's existing LA operation as executive vice president.
Warrington's film and entertainment marketing experience includes his previous role as head of projects at Trafalgar Releasing, where he led campaigns for titles including Peter Jackson's They Shall Not Grow Old and the recent global release of The King And I: From The London Palladium.
He has also held positions including head of distribution marketing at Icon Film Distribution, and head of marketing at PR agency Organic.
Gardiner joined Creative Partnership as managing director in 2015, from a previous role as head of client services at advertising company Exterion Media.
Recent projects at the company under her direction include Mary Queen Of Scots, Johnny English Strikes Again and Mamma Mia! Here We Go Again.
Creative Partnership became part of the AKA Group, a global marketing and advertising agency, in 2012.