EXCLUSIVE: Distribution Workshop picks up Xu Haofeng-directed title.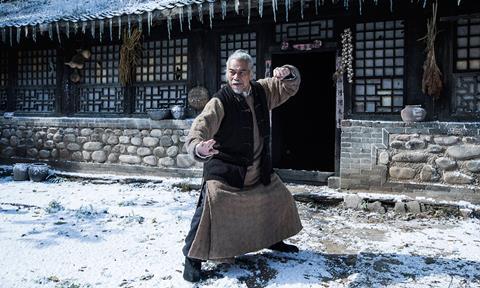 Hong Kong-based Distribution Workshop has picked up international rights to martial arts action title The Hidden Sword, directed by Xu Haofeng.
Starring Zhang Aoyue (The Final Master), Jessie Li (Port Of Call) and Chen Kuan Tai (14 Blades), the film is currently in post-production for tentative release towards the end of the year.
Based on Xu's own novella, the film is set in the 1930s when a special sword has helped the Chinese army win the war against Japan. The old man who developed the sword tries to go into hiding with his family, when his martial techniques start to attract too much attention, but eventually the outside world starts to intrude.
A leading martial arts fiction writer, Xu has also directed critically-acclaimed films such as The Sword Identity (2011), Judge Archer (2012) and The Final Master (2015) and co-wrote the screenplay for The Grandmaster (2013) with Wong Kar-wai. The Final Master, which Xu considers his first commercial film, won best action choreography at the Golden Horse Awards.
Other titles on Distribution Workshop's Cannes slate include Yuen Woo-ping's martial arts action fantasy The Thousand Faces Of Dunjia, Ann Hui's historical drama Our Time Will Come and Adrian Kwan's musical drama Find Your Voice, starring Andy Lau, which are all in post-production.