"It was like listening to a great jazz musician wail."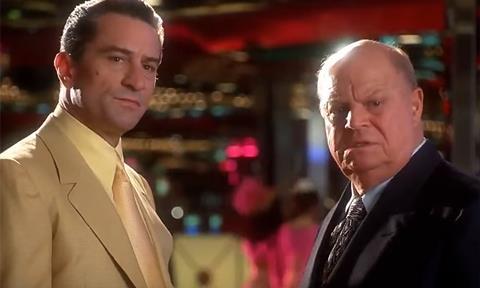 Martin Scorsese has paid heartfelt tribute to Don Rickles, who has died aged 90 of a kidney failure.
Rickles had a supporting role in Scorsese's 1995 film Casino [pictured].
The director said in a statement issued on Thursday: "Don Rickles was a giant, a legend…and I can hear his voice now, skewering me for being so lofty.
"I had the honor of working with him on my picture Casino. He was a professional. He kept me doubled over with laughter every day on the set - yet he was a complete pro.
"We became friends over the years and I had the honor of being roasted by him more than once - sometimes when I didn't expect it. He just started showing up at places and insulting me.
"Experiencing Don, and tuning into his mind, I witnessed the evolution of his comedy. It was like listening to a great jazz musician wail. Nobody else did what he did.
"He made comedy into an art form. And like all geniuses, comic or otherwise, he's irreplaceable. He was much loved. I'm really missing this man."
Watch Rickles roast Scorsese at the director's AFI Life Achievement Award ceremony below, or on mobile HERE.