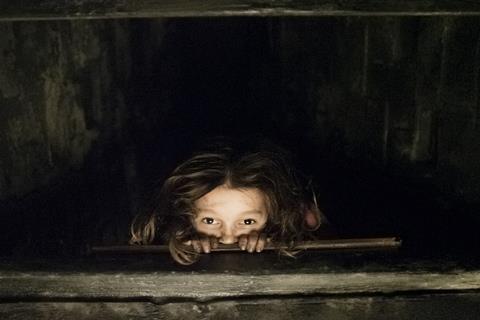 Cologne-based sales agent Media Luna has picked up international rights to Russian director Aleksey Fedorchenko's Anna's War ahead of its world premiere in Rotterdam's Voices sidebar on January 28 and its subsequent screening in Göteborg's International Competition.
Set in the Soviet Union of 1941, the story centres on the six-year-old Jewish girl Anna who miraculously survives the execution of her whole family by the Nazis and then hides in the disused chimney of the Nazi commander's office without food or water, in solitude and fear. So begins the struggle for life that lasts for more than two years.
"Anna's reality is not too far from many children in several countries where they must fight many wars to survive," Media Luna's CEO Ida Martins commented.
Anna's War was solely funded from private sources, with SAGa's Andrey Saveliev and Metrafilms' Artem Vasilyev serving as the lead producers.
Saveliev and Vasilyev's other producer credits together include Aleksey German Jr.'s Under Electric Clouds, which was a winner of the Screen International Best Pitch Award in Tallinn and picked up a Silver Bear in the Berlinale's competition in 2015, and his latest feature Dovlatov which will be in Competition in Berlin next month.
Meanwhile, another of Media Luna's recent acquisitions, Craving by Saskia Diesing, produced by Hanneke Niens and Hans de Wolf, will premiere in Rotterdam's Voices Limelight section.
Media Luna's German title, Isa Prahl's fiction feature debut Different Kinds Of Rain, will have its German premiere tomorrow (Tuesday) at this week's Max Ophüls Prize Film Festival in Saarbrücken.
The production by Made in Germany had its world premiere at last November's Black Nights Film Festival where it was named Best Film in the First Feature Competition.