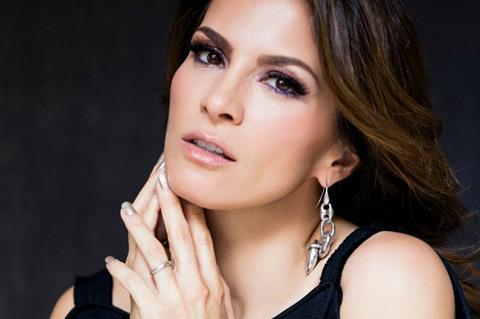 Alessandra Rosaldo, the Mexican actor and former front woman of pop band Sentidos Opuestos, has joined the cast of US production The Obituary Of Tunde Johnson.
Rosaldo, who starred in 2013 Mexican smash Instructions Not Included alongside her husband Eugenio Derbez, will portray a therapist who plays a central role in helping the main character navigate his sexuality.
Ali LeRoi is shooting now in Los Angeles on the story set in southern California based on a screenplay by Stanley Kalu about the titular character, a queer, black prep school senior who finds himself in an endless loop of police brutality.
Spencer Neville (Ozark) plays Johnson's all-American athlete boyfriend Soren O'Connor, who hides his sexuality from his conservative father and society by maintaining a relationship with Tunde's best friend Marley Meyers (Nicola Peltz).
Eduardo Cisneros serves as executive producer and worked with Rosaldo on Instructions Not Included. Producers are Jason Shuman and Zachary Green, co-creators of screenplay competition The Launch, which selected Kalu's script as its first winner. Philanthropists Chuck and Marni Bond are also on board as producers.
Rosaldo is represented by attorney Howard Abramson of Behr Abramson Levy, LLP. Manager Carlos Bobadilla of Valor Entertainment represents Kalu and Cisneros.