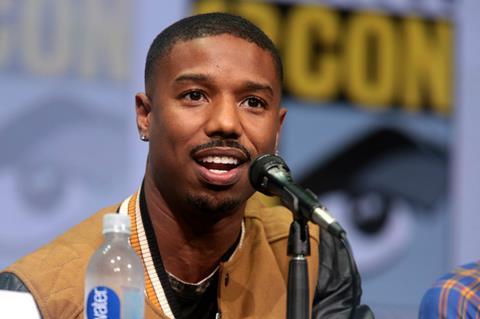 WarnerMedia on Wednesday (September 5) unveiled a company-wide policy outlining its commitment to diversity and inclusion in front of and behind the camera, launching with Destin Daniel Cretton's Just Mercy to star Michael B. Jordan.
Cretton's follow-up to The Glass Castle and his acclaimed Short Term 12 begins production this week in Atlanta, Georgia. Jordan serves as an executive producer on the Warner Bros film and will portray renowned civil rights defense attorney Bryan Stevenson as he recounts his experiences and details the case of a condemned death row prisoner whom he fought to free.
Jordan and his agent Phillip Sun at WME helped WarnerMedia launch the policy. WarnerMedia, the name given to the Time Warner content stable after AT&T acquired it, has also pledged to present an annual progress report.
The policy statement reads: "WarnerMedia companies, Warner Bros., HBO and Turner, have long been committed to diversity and inclusion as moral and business imperatives. It is essential that our content and creative partners reflect the diversity of our society and the world around us.
"Together with other production companies, networks, guilds, unions, talent agencies and others in the industry, we all must ensure there is greater inclusion of women, people of color, the LGBTQ+ community, those with disabilities and other underrepresented groups in greater numbers both in front of and behind the camera.
"For our part, WarnerMedia pledges to use our best efforts to ensure that diverse actors and crew members are considered for film, television and other projects, and to work with directors and producers who also seek to promote greater diversity and inclusion in our industry.
"To that end, in the early stages of the production process, we will engage with our writers, producers and directors to create a plan for implementing this commitment to diversity and inclusion on our projects, with the goal of providing opportunities for individuals from under-represented groups at all levels. And, we will issue an annual report on our progress.
"The companies of WarnerMedia have a historic and proven commitment to diversity and inclusion. But there is much more we can do, and we believe real progress can be made in the industry. We will work with our partners in the entertainment community to make this commitment a reality.
"I'm proud that Warner Bros. and our sister companies, HBO and Turner, are willing to state unequivocally that this is where we stand on diversity and inclusion," said Kevin Tsujihara, Warner Bros chairman and CEO. "Our policy commits us to taking concrete action to further our goals, to measure the outcomes and to share the results publicly.
"I'm also thrilled that we were able to work with Michael B. Jordan to craft a meaningful policy and framework that will apply to all of our productions, across all of our divisions, going forward."
"Inclusivity has always been a no-brainer for me, especially as a black man in this business," said Jordan. "It wasn't until Frances McDormand spoke the two words that set the industry on fire – inclusion rider – that I realized we could standardize this practice.
"It allowed me to formally pledge my production company, Outlier Society, to a way of doing business. The WarnerMedia family has introduced an approach that accomplishes our shared objectives, and I applaud them for taking this enormous step forward. I'm proud that our film, 'Just Mercy,' will be the first to formally represent the future we have been working toward, together. This is a legacy-bearing moment."
"The core values of the WarnerMedia companies are built on doing innovative work in a manner that respects our creative partners, their aspirations and their individuality," said WarnerMedia CEO John Stankey. "I am proud of the progress that the leaders of our businesses have made, and we believe this is the next logical step to improve our content and cement our leadership in contributing to positive change in the industry."