Award-winning Danish director behind R and Nordvest to set new feature around a love story at an old people's home.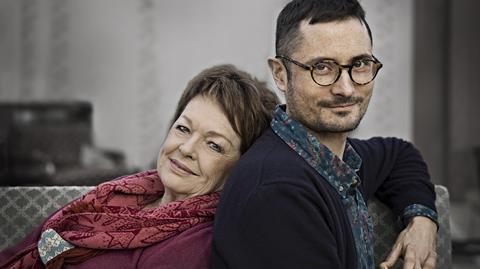 Danish director Michael Noer, who set R in a prison and Nordvest in the criminal underworld, has chosen an old people's home for the setting of his new feature Key House Mirror (Nøgle Hus Spejl).
The film will shoot from late next month for Nordisk Film Production and is being lined up to premiere in 2015.
Ghita Nørby – the grand lady of Danish film and stage – will star as a 76-year-old woman who moves into the home with her sick husband, only to meet the love of her life played by 80-year-old Swedish actor Sven Wollter.
Noer came up with the story for Danish writer Anders Frithiof August to script, and the Danish Film Institute has contributed $1.4m (DKK 7.5m) for the Tomas Radoor and René Ezra production for Nordisk in collaboration with Danish pubcaster DR TV.
"I have always been interested in exploring environments that are subject to logical and illogical rules and routines, where people work and settle down and try to get the best out of it, whether it be a prison cell or a street milieu," Noer explained.
"I intend to maintain the style and energy from my other films – the authentical approach will be the same. For instance we will be filming in a old people's home with residents and staff in many of the lead roles."
After a long life together, Lily (Nørby) must leave the responsibility for the care of her husband Max to the home's professionals. When a charming elderly man also arrives, Lily experiences a love and passion she has missed in her entire life. But family and friends do not share her enthusiasm for the new acquaintance.
"Nørby helped me open my curiosity to the thoughts and feelings of women close to 80," said Noer. "What happens when you have both the will and the energy to live life, knowing you have entered the last chapter of life."