The animated spin-off sequel topped Entourage and Terminator Genysis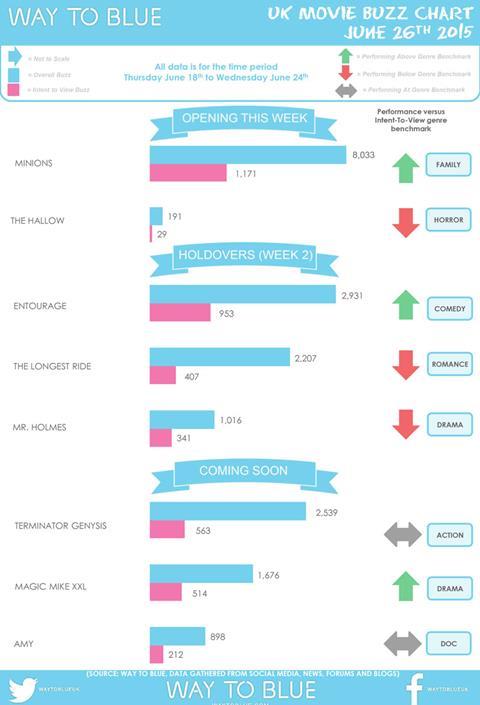 Last week Minions generated the most social media interest with over 8,000 comments across various online sources, according to marketing and communications firm Way To Blue.
Almost 15% expressed "intent to view" (ItV), suggesting they would see the film in a cinema, and this contributed to a chart-topping opening of £10.2m, knocking Jurassic World of its lofty perch in the process.
This more than doubled the social buzz of Entourage, which had a little below 3,000 mentions (33% ItV) ahead of its second week in UK cinemas.
Ranked third was Arnold Schwarzenegger's return to the Terminator franchise, Terminator Genysis, which recorded more than 2,500 comments (22% ItV) in the build up to its opening this weekend.
In fourth was holdover romantic-drama The Longest Ride, which clocked up around 2,200 (18% ItV).