Gurinder Chadha indie gets backing; Series Mania launches in Australia.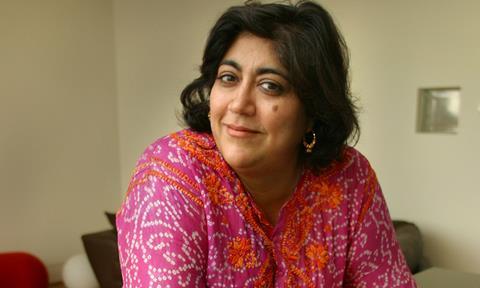 Freemantle backs Gurinder Chadha's Bend It TV
British production company FreemantleMedia has taken a 25% stake in Bend It Like Beckham and Viceroy's House director Gurinder Chadha's UK indie Bend It TV, which focuses on scripted content.
Walter Presents grabs Studiocanal political thriller
Studiocanal has inked further deals on its political thriller series Baron Noir, including with US based SVoD platform Walter Presents, which is a joint venture from Channel 4 and Global Series Network.
The 8x60 drama series was broadcast in France last year and a second season is now in development. The programme was recently acquired by Sony Channel for Germany where it will launch on April 6, as well as SBS Australia and Amazon Prime in the UK.
Series Mania launches in Australia
French TV festival Series Mania is launching an Australian incarnation in partnership with the Australian Centre for the Moving Image and Film Victoria.
Taking place in Melbourne, July 20-24 this year, the event will showcase the series that win awards at the Paris edition, which runs April 13-27 in 2017, as well as highlighting Australia's TV production sector.
Gomorrah heads to Africa, India
Popular Italian mafia series Gomorrah has continued its international roll-out. Germany-based sales agent Beta Film has closed further deals on the Sky Italia show with M-Net, Africa's largest subscription TV network, and with African telecommunications group Econet for its recently launched Pay TV service Kwesé TV.
The third season of the show is currently in post-production.
Agatha Christie Productions hires IMG
Agatha Christie Limited's TV production arm, Agatha Christie Productions, has appointed US outfit IMG to handle its slate of seven upcoming Christie dramas.
Next up for the company is an adaptation of Christie's Ordeal By Innocence. Sarah Phelps is writing the screenplay after previously adapting The Witness For The Prosecution, which was broadcast on BBC One in 2016.
eOne inks deals on crime series Private Eyes
Entertainment One has scored a slew of deals on its crime-solving series Private Eyes, which stars Jason Priestley and Cindy Sampson.
The show has gone to ION Television for the US, Universal Channel for Australia, Fox Networks Group for Italy, Hungary, Bulgaria and the Balkans, SBS for Belgium, Comote TV for Greece, and FTV Prima for the Czech Republic.
CanalPlus grabs ITV duo
CanalPlus has struck a deal with ITV for two of its drama series, Fearless and Bancroft.
Six-episode legal thriller Fearless premiered at MIPTV's Drama Screenings this weekend. Four-episode detective drama Bancroft is currently in production.