Cines Dreams Palacio de Hielo drew 930,000 spectators in 2016.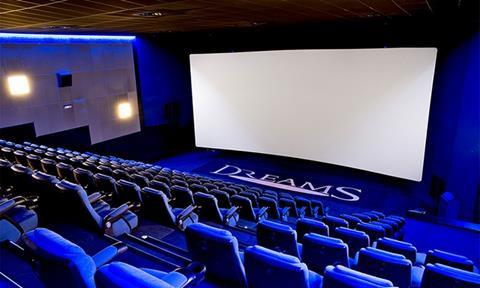 French film company MK2 has acquired the Cines Dreams Palacio de Hielo in the Spanish capital of Madrid, making it the third biggest exhibitor in the country.
MK2 said in a statement that the 15-screen, 4,200 seat multiplex registered 930,000 entries in 2016, making it the most frequented theatre in Madrid.
The deal was brokered under the supervision of the Spanish law firm Perez-Llorca.
MK2 said the deal made its Spanish circuit the third biggest in the country and the leading circuit in the southern region of Andalusia. It now has 10 cinema theatres with 128 screens, welcoming around five million spectators a year.
The Paris-based company - founded by Marin Karmitz in 1974 and now led by his son Nathanael Karmitz in the role of CEO - first entered the Spanish market in 2014, with the acquisition of the Cinesur chain.
Comprising nine multiplexes, with 120 screens and 22,000 seats, the chain has sites in nearly all the major cities of southern Spain including Seville, Cordoba, Malaga and Toledo.
Under MK2's management, the MK2 Cinesur chain now hosts the Seville International Film Festival and has also enriched it's programming to include more original language screenings and childrent themes, or seasons focused on certain artistic, cinematic and cultural themes.
The chain has also launched a Spanish language cinema publication in the vein of the Trois Couleurs magazines MK2 which produces for its French cinema, distributing some 50,000 copies a month in its cinemas and other cultural venues in the region.
Overall MK2 now has 22 cinemas, with 196 screens welcoming 10 million spectators a year in France and Spain.