EXCLUSIVE: An co-star Masatoshi Nagase to play photographer with failing eyesight.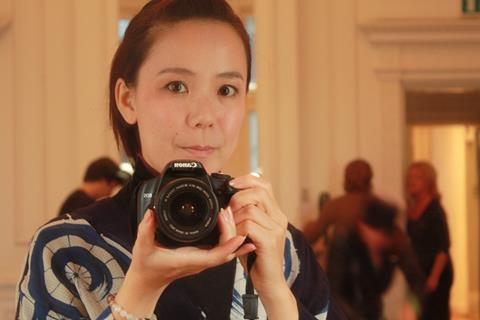 French outfit MK2 Films is reuniting with Japanese director Naomi Kawase [pictured] to sell her upcoming feature Radiance ahead of its shoot this October.
The picture, budgeted at $2.3m (€2m), revolves around Misako, a passionate writer of film voiceovers for the visually impaired. At a film screening, she meets Masaya, an older photographer who is slowly losing his eyesight. His work provokes memories of her past. Together, they learn to see the radiant world that was previously invisible to her eyes.
Prolific Japanese actor Masatoshi Nagase, who played the baker Sentaro opposite veteran actress Kirin Kiki as the elderly pastry chef Tokue in An, and also appears in Jim Jarmusch's 2016 Cannes competition title Paterson, has signed for the role of Masaya. The role of Misako has yet to be cast.
Paris-based MK2 Films is launching sales at Toronto International Film Festival (Sept 8-18). The company handled sales on Kawase's last two films Still The Water and An, both of which screened at TIFF having premiered in Cannes.
On An – which is Kawase's biggest box office success at home and abroad to date – MK2 Films secured sales into more than 40 territories overall. Other titles on the Paris-based company's Toronto slate include French film-maker Stéphane Brizé's period drama A Woman's Life and Abel and Fiona Gordon's Lost in Paris.
MK2 is organising private buyers screenings following premieres in Venice and Telluride respectively. The company also handles sales on Koji Fukada's Harmonium and Olivier Assayas's Personal Shopper which both screen in Official Selection at TIFF after Cannes debuts.