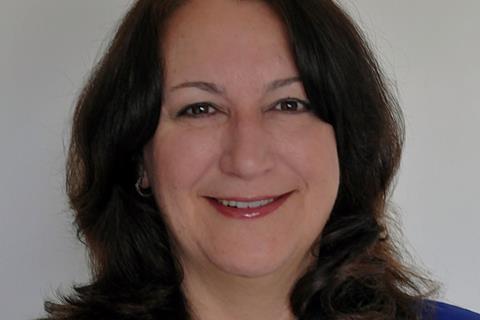 Los Angeles-based sales agency Motion Picture Exchange (MPX) has hired veteran sales agent Marcy Rubin as VP of international sales on the eve of the virtual Cannes market.
Rubin will oversee MPX's slate of documentary and completed films including Alexander Sharp's newly acquired horror thriller Wired Shut; road trip dramady Hudson directed by Sean D. Cunningham; female-led thriller Student Body; and documentary All In My Power, a first-hand account of healthcare workers' response to Covid during the initial weeks of the pandemic in Manhattan.
The new hire will report to and work directly with Ryan Bury, SVP of sales and acquisitions.
"Our focus on clearly differentiated slates – completed films, documentaries, and premiere casted projects – allowed our business to respond to the impact of Covid-19 with a proactive approach," said MPX CEO James Andrew Felts.
"As cinemas begin to reopen around the world and the supply chain begins to normalise, the primary differentiator for independent films will become marketability. Marcy is the perfect addition to our team to help us strengthen our commitment to delivering that key value factor on each one of our titles to our distribution partners in the USA and around the world."
Rubin has been involved in international sales and distribution for the past 30 years, and has arranged financing through pre-sales on more than 100 independent films. Career posts have included VP of international distribution at CineTel Films.
"MPX brings a fresh new vision to the traditional market sales process," said Rubin. "I have joined the team to firm up our company mission of providing high quality feature film products, with fully realised marketing materials and a deal structure highly focused on profitability for our partners."
MPX recently closed a sale on April Wright's Stuntwomen: The Untold Hollywood Story as part of a 12-film deal with Andamiro in South Korea; Miranda Nation's Undertow as part of a 13-film deal with Take One in Scandinavia; and Josh Webber's American Rackets under a 10-film deal with Koch Media in the UK.
Last year the sales agency sold more than 19 films, which were also released in the US. Titles include Percy vs. Goliath, distributed in the US via Saban Films; Stuntwomen: The Untold Hollywood Story (Shout Factory); Faith Based (Gravitas); Before The Plate (Freestyle); A Thousand Miles Behind (Level33); The Runners (Uncork'd); and Transference: Dark Mutants (Epic Pictures/Dread Releasing).