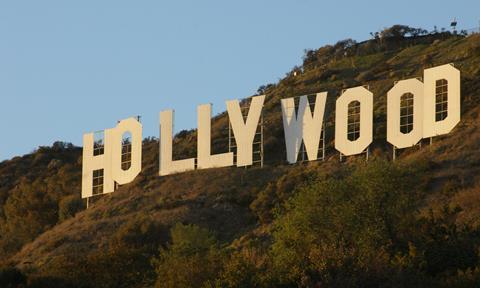 As Avengers: Infinity War targets a record opening weekend in North America, MoviePass, the subscription service that has come under fire from critics who say its business model is unsustainable, has amended its terms to prevent members from using the pass to watch a film more than once in the theatre.
The move comes as it emerged that the service recently ended an offer whereby subscribers could watch one film a day for $9.95 a month. However in a statement released on Friday, the service did not rule out a return to its 'unlimited' membership offer in the future
After the 'unlimited' plan sparked claims from many in the industry that the service was offering an unsustainable model, MoviePass downgraded the offering to its current one, whereby new subscribers can watch up to four films a month bundled with a premium membership of iHeart Radio All Access.
Since CEO Mitch Lowe reduced the monthly cost of MoviePass from last summer's $50 level to $9.95, subscriptions have ballooned to more than two million at such a rate that some observers have called it the fastest-growing entertainment subscription service in history.
Lowe, an early Netflix executive who has called MoviePass "Netflix for the movie theatres", said this week he expected to reach five million subscribers by the end of the year.
However critics said the company's model, whereby it reimburses exhibitors the cost of the ticket, makes for a short-term business. MoviePass owns data related to customer usage and is likely to be betting the value of that data will eventually far exceed its costs. Lowe has also argued the service supports exhibiton by getting people into the cinema and enables them to see films they might not otherwise watch.
Friday's MoviePass statement in full:
We recently made some updates to our Terms of Service, including the policy that MoviePass subscribers are only permitted to see any movie in the theaters once with their MoviePass. This falls within our continued effort to limit fraud on our app and has been effective in doing so in the past.
We also want to address the confusion around our current subscription offering and our subscription options to come in the future. Currently, we are offering a deal with iHeartRadio which provides users with up to four movies per month and a premium membership to iHeartRadio All Access. We're continually testing various promotions with different partners, and the current iHeartRadio deal is consistent with that approach. This does not mean that our unlimited subscription will not be offered in the future.
We are exploring different options for future plan offerings, always taking our users' usage patterns and preferences into consideration. We will communicate any further updates as we have them.