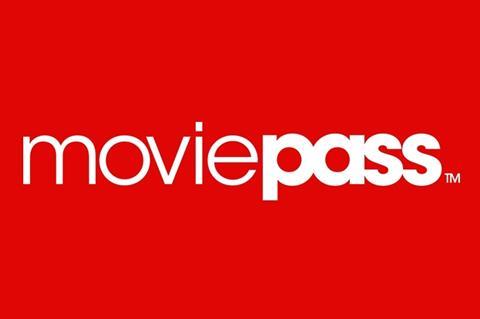 In the latest debacle to envelop MoviePass, the embattled cinema subscription service suspended its service in the US on July Fourth, citing the need to instal an enhanced technology platform.
The platform, whose subscriber level has plummeted from three million in June 2018 (according to MoviePass) to reportedly less than one-tenth of that amount, posted a message on its app on Thursday (July 4) that read:
"To improve the MoviePass subscriber experience, we need to improve our mobile app. We place to make this improvement by utilizing an enhanced technology platform, which is in the final stages of completion.
"To enable these improvement over the coming weeks, we will temporarily interrupt the MoviePass service for all our subscribers effective at 5 a.m. ET on Thursday, July 4, 2019."
In a letter to subscribers posted on the app MoviePass CEO Mitch Lowe said the platform will not charge subscribers during the suspension of service, and will credit the numbers of affected days on monthly accounts once the service resumed. Moviepass will add the number of affected days to the plans of annual members.
No new members will be allowed to join during the suspension of service. Lowe added, "We do not yet know when the service interruption will end, but will notify you once we are able to set a date."
The latest development comes after two years of increasingly bad press ever since MoviePass took the decision in August 2017 to slash subscription prices and introduced an unlimited plan that eventually proved to be unsustainable.
Subscribers piled on board as MoviePass reimbursed theatre operators for the full price of ticket sales without any share. Losing money fast, it scrapped the plan and members were forced to endure increasingly restrictive usage clauses and service blackouts. In January, impatient parent Helios and Matheson Analytics said it was spinning off MoviePass. In spring MoviePass introduced a new uncapped plan.
Yet MoviePass's early moves and mis-steps have inspired others to follow. In May AMC reported its service, AMC Stubs A-List, had crossed 860,000 subscribers. Cinemark's platform draws more than 500,000 members. Alamo Drafthouse is understood to be preparing a service, as is Regal according to reports. However Sinemia shut down its service in April due to a lack of funds.