EXCLUSIVE: US and India-based service will allow users to receive their money back if they don't like the first ten minutes of a film.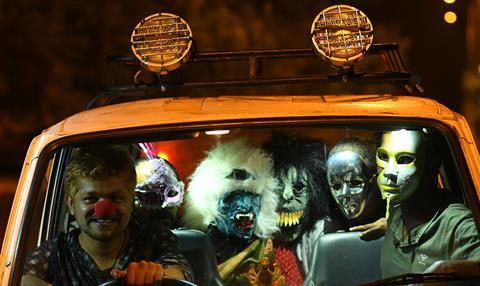 US and India-based online platform MovieSaints has developed a novel concept for drawing users to the TVoD (transactional VoD) model.
The site, which charges around $4.99 per movie, enables viewers to claim a full refund if they don't like the film they're watching in the first ten minutes.
If they watch beyond ten minutes, they pay a non-refundable platform fee of $1.99, but can decide over the next 24 hours if they want a partial refund, pay full price or pay above the requested fee. Whatever viewers pay above the platform fee goes back to the filmmakers or distributors and sales agents.
"We understand that buying an independent film online is a risk in terms of both time and money for the viewer," said MovieSaints CEO Priyadarshi Rishiraj. "So we wanted to create a platform that reduces risk for the viewer, at the same time as making money for the filmmaker."
Titles acquired by MovieSaints so far include recent Rotterdam winner Sexy Durga, directed by India's Sanal Kumar Sasidharan; Kenyan drama Nairobi Half Life; German documentary Sound Of Heimat; and Chinese director Liu Shu's Lotus.
The platform is acquiring TVoD rights on a non-exclusive basis, primarily for India, but will also pick up other territories where available. All titles are subtitled into English.
The site also offers bonus content to help put the films into cultural context; tracks upcoming movies through their festival career and release schedule worldwide; and has a feedback board for viewers to interact with cast and crew.
"So far, less than 1% of our viewers have taken a refund, but people are paying more to support the filmmakers," said MovieSaints co-founder Nivedita Siddharthan. "We believe the untapped digital market for arthouse films in India has huge potential."