Film industry's top lobbyist urges observers to apply perspective.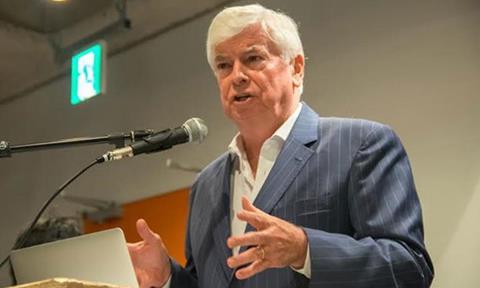 Motion Picture Association Of America (MPAA) chairman and CEO Senator Chris Dodd on Wednesday warned against negative portrayals of China and other countries that invest in the US.
Speaking during a conference call with reporters as he introduced the Theatrical Market Statistics 2016 report, Senator Dodd appealed for a calmer viewpoint.
"Historically we welcome foreign investment in the US," Hollywood's top lobbyist said, adding: "We have benefited from it over the years with sovereign investment funds.

"We have to be careful of branding nation states that want to come and invest as being evil… we need to keep this in perspective."
His remarks arose after several questions on China – none of which expressly addressed the spate of investments in Hollywood by Chinese giants like Dalian Wanda – that also touched on restrictions on Chinese capital leaving China, and the upcoming trade talks on quotas.
To the latter point, Senator Dodd said the MPAA would not participate in those talks and added that the United States Trade Representative had not yet been confirmed.
When asked about hostile remarks by President Trump towards some sectors of Hollywood, Senator Dodd remained the diplomat, noting that relations with the new White House administration were taking shape and that he had enjoyed a good meeting with new commerce secretary Wilbur Ross.
The MPAA chief declined to comment on ongoing talks between studios and exhibitors to shorten release windows, and said his no-show at next week's CinemaCon was due to a prior family event and that he looked forward to attending in 2018.