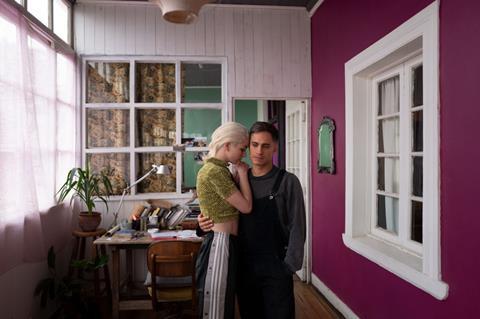 UK-based streaming service Mubi is teaming up with Music Box Films to present a free preview of Pablo Larraín's Ema on May 1 in the US, and is separately previewing the film in more than 50 countries on the same day.

The virtual event will be active for 24 hours in the US and in other territories, where Music Box does not hold rights and Mubi has worked with partners including The Match Factory and NonStop.
Music Box plans a US theatrical and home entertainment release later this year. Elsewhere, Mubi has scheduled debuts on its platform on May 2 in the UK (where Ema will not now receive a theatrical release due to cinema closures brought on by the Covid-19 pandemic), as well as India, Canada and South Korea, followed by Sweden, Finland, Norway and Iceland on May 8. Participating countries include Brazil and Netherlands,

The first-of-its-kind virtual preview event by the platform will feature talent from the film and conclude with a post-screening pre-recorded Q&A, which will be available to view only on May 1.
Music Box Films will support and promote the US preview and Mubi will promote the upcoming US theatrical release to its audience. The platform is available to subscribers in 190 countries.
Ema, Larraín's latest film since the 2016 double-whammy of Neruda and Jackie, received its world premiere at Venice Film Festival last year and centres on a reggaeton dancer who sets out to claim back her adopted son after she and her choreographer husband give him away.
Mubi founder and CEO Efe Cakarel said: "Pablo is renowned for his distinct and visionary work and we can't wait to make this extraordinary film available to as many people as possible. This is the first time we've previewed a film exclusively on Mubi for free and we are honoured to be working with someone as inspiring as Pablo, and show a film as mesmerising as Ema."
Brian Andreotti of Music Box Films said: "In these unprecedented times, with the cancellation of film festivals nationwide, Mubi's 24-hour streaming word-of-mouth preview is an innovative way for Music Box Films to increase awareness of Ema and build momentum as we prepare for the film's theatrical and home entertainment release later this year."
The streaming preview will be accessible on the web and iOS devices and is being made available in the US from 12am PST on May 1. Click here for further information.