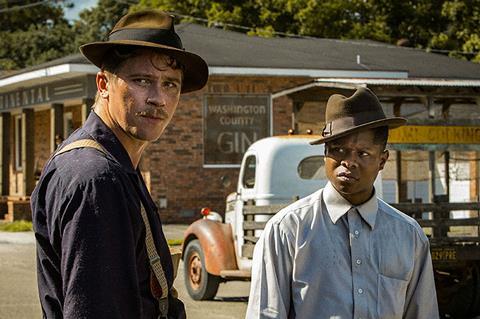 The American Society of Cinematographers (ASC) has unveiled nominations for its 32nd annual ASC Awards for Outstanding Achievement in Cinematography.
Nominations were announced in five categories, and include familiar names like Roger Deakins who received his 15th nomination for Blade Runner 2049.
Deakins is joined in the theatrical release category by Mudbound cinematographer Rachel Morrison, Bruno Delbonnel for Darkest Hour, Hoyte Van Hoytema for Dunkirk, and Dan Laustsen for The Shape Of Water.
In the TV categories, Game Of Thrones and 12 Monkeys have multiple nominations. Streamers Amazon and Netflix are represented on the nominations list with Man In The High Castle, and The Crown and Mindhunter, respectively.
Winners will be announced at a ceremony held on February 17 at the Ray Dolby Ballroom at Hollywood & Highland.
The 2018 ASC Award nominees are:
Theatrical Release
Blade Runner 2049, Roger Deakins, ASC, BSC
Darkest Hour, Bruno Delbonnel, ASC, AFC
Dunkirk, Hoyte van Hoytema, ASC, FSF, NSC
The Shape Of Water, Dan Laustsen, DFF
Mudbound, Rachel Morrison, ASC
Episode of a Series for Non-Commercial Television
The Man In The High Castle ("Land O' Smiles), Amazon, Gonzalo Amat
The Crown ("Smoke And Mirrors"), Netflix, Adriano Goldman, ASC, ABC
Game Of Thrones ("The Spoils Of War"), HBO, Robert McLachlan, ASC, CSC
Game Of Thrones ("Dragonstone"), HBO, Gregory Middleton, ASC, CSC
Outlander ("The Battle Joined"), Starz, Alasdair Walker
Episode of a Series for Commercial Television
Legion ("Chapter 1"), FX, Dana Gonzales, ASC
12 Monkeys ("Mother"), Syfy, David Greene, ASC, CSC
The Originals ("Bag Of Cobras"), The CW, Kurt Jones
12 Monkeys ("Thief"), Syfy, Boris Mojsovski, CSC
Gotham ("The Executioner"), Fox, Crescenzo Notarile, ASC
Motion Picture, Miniseries, or Pilot Made for Television
The Deuce pilot, HBO, Pepe Avila del Pino
Sometimes The Good Kill, Lifetime, Serge Desrosiers, CSC
Genius ("Chapter 1"), National Geographic, Mathias Herndl, AAC
Training Day pilot ("Apocalypse Now"), CBS Shelly Johnson, ASC
Mindhunter pilot, Netflix, Christopher Probst, ASC
Spotlight Award
On Body And Soul, Máté Herbai, HSC
Loveless, Mikhail Krichman, RGC
November, Mart Taniel