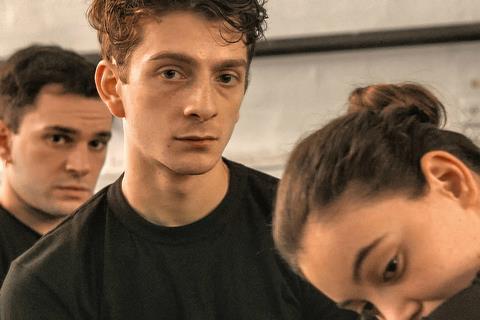 Music Box Films has acquired the US and Canadian rights to And Then We Danced, a Cannes Directors Fortnight entry and contender to become Sweden's submission for the Best International Film Oscar.
Music Box, which previously handled US distribution on Swedish Oscar nominee A Man Called Ove, plans a 2020 theatrical roll out for And Then We Danced followed by release on home entertainment platforms.
The feature, acquired from Paris-based sales agent Totem Films, is directed by Levan Akin and stars Levan Gelbakhiani in a story about an obsessive young dancer training at the National Georgian Ensemble who becomes part of a triangle with two other dancers.
The film won the Grand Prix, Best Film and Best Actor awards at this year's Odessa International Film Festival and was recently put on the shortlist for the Swedish Oscar submission.
Akin said: "With this film I find myself really going back to my roots as a filmmaker, working in an organic way, where the real lives of the people in the film and what's going on in Georgia now affects the story. It is ever evolving. Telling the story of young LGBT+ people and their struggles on a smaller scale but also showing the history and situation of Georgia today on a larger scale. This film will not only be a very interesting look into a part of the world not so many people are familiar with but also a heartfelt movie about the importance of being free."
Music Box Films' president William Schopf added: "In Levan Akin's And Then We Danced you are immediately immersed in the vibrant landscape of contemporary Georgian society. The exquisite choreography and breakout performances by a Georgian cast of non-actors create a kinetic and compelling love story that will really resonate with audiences."