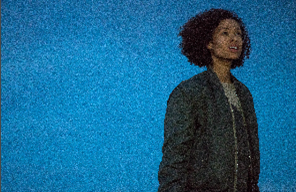 Myriad Pictures will handle international sales at AFM on the SXSW supernatural thriller Fast Color starring Gugu Mbatha-Raw.
Julia Hart directed the film about a woman forced to go on the run when her superhuman abilities are discovered but, years after abandoning her family, the only place she has left to hide is home.
Mbatha-Raw plays the kinetically super-powered Ruth and the cast includes Lorraine Toussaint, Saniyya Sidney, Christopher Denham, and David Strathairn.
Hart and La La Land producer Jordan Horowitz produced through their Original Headquarters label alongside Mickey Liddell and Pete Shilaimon of LD Entertainment.
Fast Color received its world premiere at SXSW last spring and Lionsgate's label Codeblack Films will distribute in the US.
"We were very impressed with this high concept thriller which explores the lives of three generations of women who all have special powers," said Myriad's Kirk D'Amico. "The film examines the questions that arise from the women who come to acknowledge their powers and who must decide what to do with them. This is unique material beautifully and skillfully directed with a superb cast starring Gugu Mbatha-Raw."