EXCLUSIVE: Film revolves around Muslim cleric whose life is overturned by the death of Michael Jackson in 2009.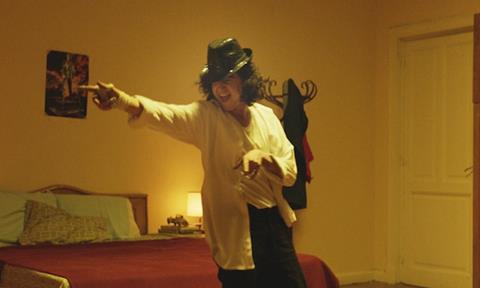 Egyptian billionaire Naguib Sawaris's film and high-end TV production company iProductions has boarded Amr Salama's drama Sheikh Jackson about a strict Muslim cleric obsessed with the late musical superstar Michael Jackson.
The move marks a first direct collaboration between iProductons and Egyptian producer Mohamed Hefzy at Cairo-based Film Clinic, whose recent credits include Clash, which premiered in Cannes Un Certain Regard last year, and the offbeat comedy Ali, The Goat And Ibrahim.
"It's an interesting development in that it lays the foundation for a longer-term relationship between the two companies," said Hefzy, hinting that other joint productions are on the cards.
Other Egyptian partners on the film, which is expected to debut at a festival this autumn, include Hani Osama's The Producers.
Film Clinic and The Producers have a history of working together on titles including the romantic comedy Hepta and Excuse My French.
Sawaris launched iProductions in 2014 with a remit to invest $8-9m in around 10 Arab features a year.
Its debut film investment was in Magdy Ahmed Ali's The Preacher (Mawlana), the tale of a charismatic television preacher, whose life is sent into a tailspin when his son falls into a coma after a swimming pool accident.
Other Film Clinic projects
Other upcoming projects on the Film Clinic slate include Hala Khalil's ensemble social drama Condition For Love.
"Hala is a talented filmmaker with a number of works under her belt but she's never really been talked about internationally. With the right type of exposure her work could travel far," said Hefzy.
The film, which is currently being cast, is due to shoot between Cairo, Alexandria and the Upper Egypt city of Minya later this year.
The narrative revolves around a young woman who discovers that her father converted to Islam in order to marry her mother.
Intrigued, she sets off on a personal investigation into her father's secret roots and a family history she never knew existed, meeting different characters in the process.
"It looks at what people do to satisfy the expectations of society and at the same time pursue love," Hefzy explained.
Norwegian producer Ingrid Lill Høgtun at DUOfilm has recently boarded the project and a French producer is also in talks to get involved.
Other projects on the Film Clinic slate include Nadine Khan's In The Land Of Wonder, transposing Lewis Carroll's classic work Alice In Wonderland to the streets of Cairo.
The ambitious project, which will mix live action with special effects and animated characters, is due to go into production in 2018.
The project, which is being co-produced by Swedish production company Anagram, recently won development funding from the Malmo Arab Film Festival, which Khan is using to develop the concept art for the animated characters in the film.