In a wide-ranging interview on CBS that aired in the US on Sunday, the star and creator of Oscar contender The Birth Of A Nation answered direct questions about the 1999 rape allegation that resurfaced in the media in August.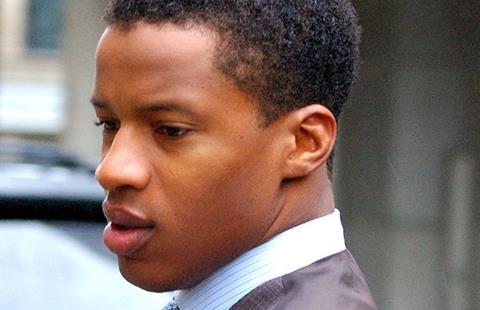 "I don't feel guilty", said the film's director, star, co-writer and producer when Anderson Cooper asked whether he felt any guilt over the encounter he and the film's co-writer Jean Celestin had with an unnamed woman while they attended Penn State University.
Parker and Celestin – both fellow wrestlers on the university team at the time – have admitted they had sex with the accuser on the fateful occasion but maintain it was consensual.
The woman had said she had had a prior consensual encounter with Parker and claimed that on the night that sparked the accusation she had consumed a lot of alcohol.
Parker was tried and acquitted of rape in 2001. Celestin was convicted in a ruling that was subsequently overturned.
Cooper asked the filmmaker whether he felt he had done anything morally wrong.
"As a Christian man, just being in that situation, yeah, sure," said Parker. "I'm 36 years old right now. And my faith is very important to me, you know, so looking back through that lens, I definitely feel like… it's not the lens that I had when I was 19 years old."
Parker said he had no idea that his accuser had killed herself in 2012, a development that become widely known after a report appeared in Variety in August.
Cooper then noted that the filmmaker has not apologised to the accuser's family, which Parker appeared to affirm.
Cooper asked: "Do you feel you have anything to apologise for?"
Parker replied: "I'll say this, you know, I do think it's tragic, so much of what's happened. And the fact that the family's had to endure with respect to this woman not being here.

"But I do… I also think that… you know, and I don't want to harp on this and I don't want to be disrespectful of them at all, you know, but, you know, at some point I have to say it, you know. I was falsely accused, you know.

"I went to court. And I sat in trial, you know. I was vind— [chokes up] I was, I was vindicated. I was proven innocent. I was vindicated. And I feel terrible that this woman isn't here. You know, I feel terrible that, you know, her family had to deal with that. But as I sit here, an apology is – no."
Fox Searchlight releases The Birth Of A Nation wide this weekend in the US and for Parker, the meaning of the title symbolises the significance of Nat Turner's 1831 slave rebellion in Virginia, which forms the backbone of the film.
"[I]n the same way that I'm reclaiming the title, I'm reclaiming a hero, you know," he said. "Nat Turner, birth of a nation of resisters, of people that were truly willing to die for absolute freedom and liberation."
When asked whether he felt he understands Turner, Parker replied: "I think I do. To know what Nat Turner wanted, you don't have to only know Nat Turner, you know. When you talk about freedom and liberation, these are constants, you know what I mean?

He added: "I don't want to make a story that's digestible, you know. I want you to have heartburn, you know what I mean? I want this to be something that is incendiary, that, that really makes us think and makes us question who we are. And I think that is what Nat Turner does."