Funding executives were upbeat about European Commission Vice-President Andrus Ansip's statements on the place of the film sector within the Digital Single Market (DSM) strategy.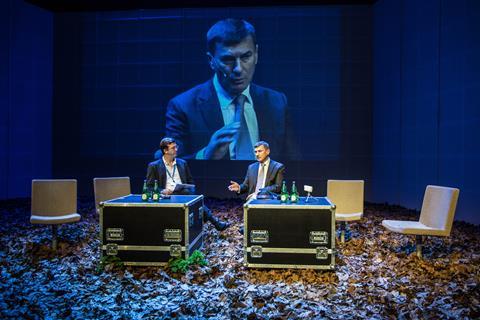 Asked about Ansip's comments on the second day of the European Film Forum in Tallinn, the Estonian Film Institute's CEO Edith Sepp was particularly upbeat about what she heard from her fellow countryman.
"It was really good to hear that he is listening to us," she said. "He is really reading the summaries we are giving to him about how the European film should exist under the DSM and how we are not against the development of the new technologies or the new ways of promoting the films, opening up the VoD platforms or changing the release windows."
Neil Watson, strategy adviser to the UK's British Film Institute (BFI), observed that the national film agencies collected within EFADs "share the same ambition as the Commission in terms of the win-win situation the vice-president describes: that is a win situation for the industry and a win situation for consumers".
He said that it had been "refreshing and good" to hear Ansip talking about entrepreneurial freedom, but noted that "differences of opinion" remained on the issue of cross-border access.
"We need to look at what digital can bring," Watson suggested. "It's not only about the challenges, but also about the opportunities."
Meanwhile, Julie-Jeanne Régnault, Senior Adviser EU and International Affairs at France's CNC, said that she had been ¨reassured¨ when Ansip said ¨very clearly that it is not about attacking territoriality".
"He was also very strong on piracy and I was happy to hear him talk about a level playing field because it is also about involving these giants in the financing of local creation.
"But there are some weaknesses: we should build more on the MEDIA Programme," she argued. "It's all about access to the legal offer online, but it won't solve everything. How can you build up an audience without distribution, marketing and promotion?"
The final European Film Forum for 2015 will be held at the BOZARS arts centre in Brussels on Dec 3 when the focus will be on screenwriting and the strategies for high-quality television series for the international market.