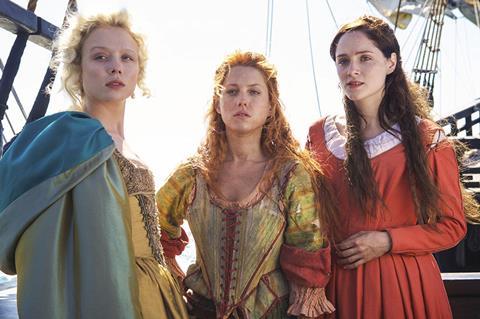 NBC Universal Cable Entertainment chief content officer Jeff Wachtel is to move to the UK after more than 30 years in US broadcasting to become president of NBC Universal International Studios.
He takes over from Michael Edelstein, who left NBC last month after eight years in the role.
Wachtel will preside over an international TV production business that includes UK companies Carnival Films and Monkey and Australian producer Matchbox Pictures, as well as joint ventures with Working Title TV and Heyday TV.
In the four years in his current role, Wachtel has overseen the slates for NBC cable channels such as Bravo, E!, Oxygen and Syfy, including Mr Robot, Suits, The Sinner and the Real Housewives franchise. He is also president of scripted studio Universal Cable Productions and non-scripted label Wilshire Studios.
Having overseen NBC's push into the nascent market for quality original cable commissions in his 16 years with the company, and now embracing the "bingeing" world of Netflix and Amazon, he told Broadcast: "I believe we're in the most revolutionary times we have seen.
"The ground is moving in the way it never has – most serialised shows are grabbing an audience with bite-sized series of eight or ten episodes, they're edgier and there is almost too much of it to watch."
International opportunities
Wachtel said he is excited to be working with "world class" producers in his new role, and plans to create a conduit for international ideas to blossom organically between the UK, Australia, Canada and the US.
"These are producers that know how to create successes that have resonance worldwide. I want to find either something so spectacular in its home market that everyone wants it – as Carnival did with Downton Abbey – or something that can service more than one market, in a way that both places see it as a homegrown show.
"And I want to talk to these companies about creating primary value in the US."
He cited Carnival's Sky 1 series Jamestown as an example of the kind of show that could benefit from transatlantic co-development.
Wachtel's career to date leans more towards scripted – prior to TV, he worked primarily in theatre, staging David Mamet's first works – and he plans to talk to agents about coaxing the best British playwrights to work with NBC.
However, he also pledged to prioritise "turbo-charging" NBCU's international format business.
Formats focus
Jennifer Lopez's NBC dance contest World of Dance, which Monkey is currently developing as a potential ITV show, would be "the first chapter" of this strategy, he added.
"We have an extraordinary format business that's still a little bit dormant and I would like to see us become a world leader," Wachtel said.
"I've worked with Monkey more than our other production entities and talked about a number of projects with them here in LA last year. We will be doing a lot with them in the UK."
Wachtel will be in the UK next week ahead of starting the job full-time in January, and plans to settle in the UK in July. As well as engaging in what he called a "listening tour" of NBCU's UK assets, he said he wanted to get to grips with the structure of the UK market and look for opportunities for NBCU to expand, potentially with further acquisitions.
"For all producers, it's about balancing the need to scale up with the need to spend on production marketing in this ridiculously crowded marketplace, without disrupting their idiosyncrasy and passion," he said.
"How do I create an umbrella that enables them to take advantage of our scale, while maintaining the primacy of their vision?"
Previous career highlights
Wachtel's career dates back to the 1990s, when he was executive vice president of primetime television at Columbia Pictures Television, helping usher in teen hits Party of Five and Dawson's Creek.
He then joined the NBC group as executive vice president, original programming of the USA Network in 2001, steering shows such as Monk, Psych, Burn Notice and Law & Order: Criminal Intent, and later became the network's co-president.
This article originally appeared on Screen's sister publication Broadcast.