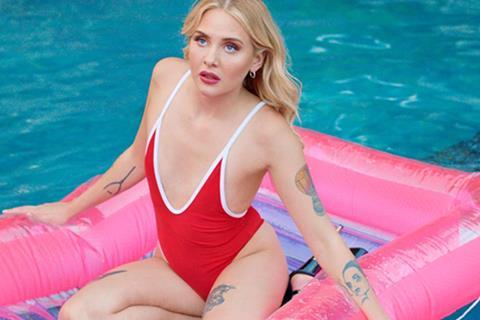 Neon has picked up US rights to Ninja Thyberg's feature debut and porn industry drama Pleasure and will release the director's original verion "as intended".

Pleasure will screen at AFI Fest in Los Angeles next month and stars Sofia Kappel as a newcomer to the porn industry who must reckon with how far she is willing to go to find stardom.
It originated as a short film of the same name in 2013 Cannes Film Festival where it won the Canal+ Award. It was an Official Selection at the cancelled Cannes last year and received its in-person world premiere at 2021 Sundance Film Festival.
A24 had acquired the film in February after its Sundance screening and said they would release the full uncensored version and an R-rated cut. Neon will only release Thyberg's director's cut.
Thyberg said, "I'm happy and relieved that my debut and life's work is in the hands of Neon who dare to launch the film with my original vision, raw and uncut, to the American audience." Neon said they looked forward to releasing the director's original vision "as intended".
Plattform Produktion and Eliza Jones, Markus Waltå, and Erik Hemmendorff produced the film. Executive producers are Pape Boye and Violaine Pichon of Versatile, and co-producers are Leontine Petit and Erik Glijnis of Lemming Film, Peter Possne and Caroline Ljungberg of Film i Väst, Anna Croneman of SVT, and Frédéric Fiore and Eric Tavitian of Logical Pictures, as well as Grand Slam Film.
Neon plans a 2022 release and negotiated the deal with CAA Media Finance and Pape Boye of Versatile. AFI Fest runs November 10-14.