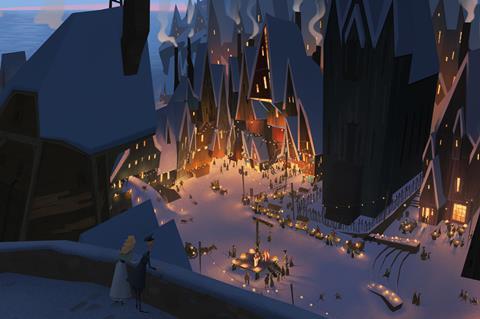 Netflix has acquired exclusive global rights to the animated family comedy Klaus.
Currently in production in Madrid, Klaus is a Christmas family comedy that centres on a desperate postman who inadvertently brings about the genesis of Santa Claus. Jason Schwartzman, Rashida Jones, J.K. Simmons and Joan Cusack provide voices for the animation.
Klaus blends traditional and modern animation and includes innovative techniques including interactive lighting and the use of advanced texturing capabilities. Toon Boom Harmony will provide strategic technological support.
Klaus marks the directorial debut for Despicable Me co-creator Sergio Pablos, who also wrote the story to Klaus. Pablos, Zach Lewis, and Jim Mahoney wrote the screenplay.
Pablos' screen credits include Rio, Treasure Planet, and Tarzan. His animation studio, SPA Studios, has done work for Blue Sky/Fox Animation, Paramount Animation, Sony Pictures, Dreamworks, and others.
Tanguy Olivier, Gustavo Ferrada and Marisa Roman are producers. SPA Studios and Atresmedia Cine co-produced the film, while Jinko Gotoh served as executive producer.
Pablos said: "How is it possible there's no story about the origin of Santa Claus? He's one of the most well-known and loved characters in the world! We felt this was a story that needed to be told and that there was no better way than with animation."
The Netflix Original will be available globally in 2019.