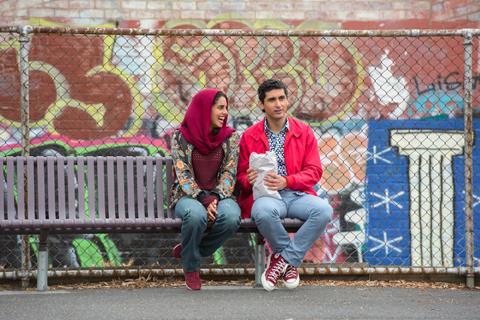 Netflix has acquired worldwide rights excluding China, Australia and New Zealand to the Australian rom-com Ali's Wedding from Beta Cinemas.
Ali's Wedding won best original screenplay from the Australian Academy and the Sydney Film Festival audience award, as well as the Awgie Award from the Australian Writers' Guild for best original feature film.
Jeffrey Walker directed Ali's Wedding, based on a convoluted true-life state of affairs in which the film's star and co-writer Osamah Sami found himself in an arranged marriage that lasted less than two hours, while falling in love with another person.
Besides Sami, the cast includes Don Hany and Helana Sawires. Andrew Knight and Sami wrote the award-winning screenplay, and Sheila Jayadev produced alongside Helen Panckhurst.
Ali's Wedding will launch on Netflix later this year outside China, Australia and New Zealand.