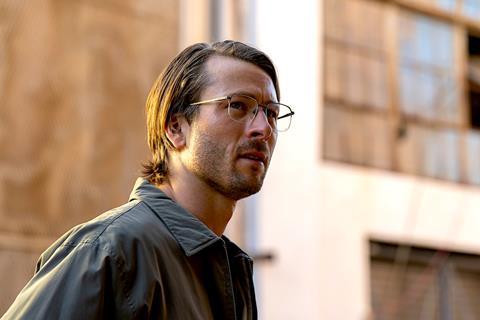 In the biggest deal of TIFF so far, Netflix is understood to have paid around $20m for US, UK, New Zealand and Australia and outstanding Asian rights to Richard Linklater dark comedy Hit Man following its successful launch at Venice and TIFF.
The film earned rave reviews and Screen understands Netflix may be planning a robust theatrical release in support of an awards campaign. A number of other buyers were in pursuit but the streamer prevailed in its second major buy of a TIFF title after last week's deal on Anna Kendrick's Woman Of The Hour.
The full list of territories are: US, UK, Australia/New Zealand, India, South Korea, Hong Kong, Malaysia, Vietnam, Indonesia, Singapore, Philippines, and Iceland.
Glen Powell (Top Gun: Maverick) co-wrote and produced alongside Linklater and stars in the story as Gary Johnson, a philosophy professor in New Orleans who moonlights as a fake assassin working for the police department.
The story, based loosely on Skip Hollandsworth's Texas Monthly article, also stars Adria Arjona as Madison, whom Gary falls for after she asks him to kill her abusive husband. Production took place on location in New Orleans.
AGC Studios co-financed Hit Man with Shiv Hans Pictures and Monarch Media and AGC International closed a raft of pre-sales at TIFF 2022, when AGC chairman and CEO Stuart Ford held in-person and virtual buyer presentations with Linklater and Powell in attendance.
Mike Blizzard, Linklater, Powell, Jason Bateman, and Michael Costigan served as producers. Executive producers are AGC's Ford, Zach Garrett and Miguel A. Palos, Jr., Cinetic Media's John Sloss, ShivHans' Shivani Rawat and Julie Goldstein, Monarch Media's Vicky Patel, Steve Barnett and Alan Powell, and Texas Monthly's Scott Brown and Megan Creydt.
Cinetic Media and CAA Media Finance jointly represented US rights and AGC International handled the outstanding international territories.