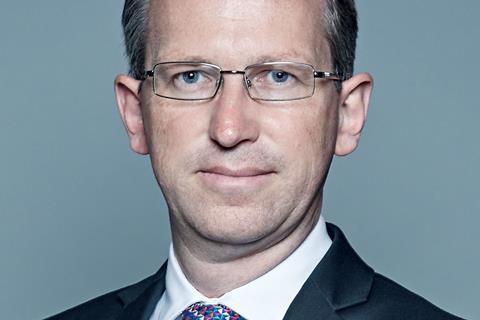 The UK culture secretary Jeremy Wright has lauded the SVoDs' "substantial impact" on the UK production sector, while hinting they should face the same close scrutiny as PSBs (public service broadcasters).
Speaking at the Deloitte Media Conference in London on Thursday (March 8), Wright pointed to Netflix's 40 UK productions last year, alongside investments in local talent and production initiatives.
Netflix recently revealed it was forging a range of training initiatives to build the UK's production community as part of a plan to double down on UK originations in 2019.
For hit comedy/drama Sex Education, Netflix compiled a training scheme to create a pipeline of local talent in Penarth, Wales.
"We know Netflix and Amazon are an established part of our landscape now and they are making substantial productions," Wright said.
"Having a thriving PSB system and a thriving SVoD world is not mutually exclusive."
Wright appeared to hint, however, the SVoDs should be compelled to comply with "robust and effective PSB regulation", including the nations and regions' quota rules that govern PSB programming.
"We place high expectations on our broadcasters to reflect and represent the nations and regions," he added.
"On-demand players have global appeal, but we need to encourage them in a way that means the content produced truly reflects UK audiences."
He quoted from ITV chairman Peter Bazalgette, who described SVoD scripted programming at last week's Broadcast Gamechanger at 60 event as "curiously stateless".
Prominence rules
Turning to prominence, Wright delivered his strongest hint so far that the government would introduce updated prominence rules.
He said he would "look at taking forward" any legislative recommendations made by Ofcom once it reports back on the matter in the coming months.
"It is vital that our regulatory environment adapts alongside market and audience expectations – meaning public service content can be found easily," he added. "There is no point having prominence rules that relate to how material used to be viewed when compared with how it is viewed today."
The PSBs are arguing for prominence on the likes of smart TVs and voice-controlled devices and have also lobbied Ofcom to give their programming prominence on search engines.
This story first appeared on Screen's sister site Broadcast