US streaming giant signs 11th hour TV set-top box deal with Bouygues Telecom.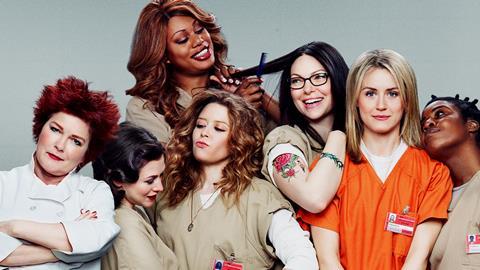 Netflix launched in France at the stroke of midnight, kicking off its expansion into six new European territories over the coming days.
"We're proud to be bringing the television of the future to France," the company's co-founder and CEO Reed Hastings said in a statement today.
"French viewers now have instant access to a multitude of film and series, where and when they want."
Offering a free one-month trial, the service starts at around $10 (€7.99) per month in France.
The debut slate includes a number of Netflix Original Series titles previously unavailable in France such as Orange Is The New Black, BoJack Horseman, Hemlock Grove, Fargo and From Dusk Till Dawn.
British series in the line-up include Sherlock, Downton Abbey and Broadchurch.
Upcoming titles will include Marco Polo, Sense 8 and Marvel Daredevil as well as the recently announced French-produced political drama Marseille.
French challenge
New services are also set to go live in Germany, Austria, Switzerland, Belgium and Luxembourg over the coming days and weeks but France represents the biggest challenge for the company.
Its arrival has been met with strong resistance from many parts of the French TV and film industry.
Local TV and film professionals are at once fearful its SVOD model will upset France's successful but fragile audiovisual financing ecosystem and angry that the company is side-stepping French fiscal and production obligations by basing its operation initially in Luxembourg and then the Netherlands early next year.
Following fierce lobbying from the audiovisual sector in recent months, France's National Cinema Centre (CNC) announced last week that it would extend a tax on VOD and SVOD services to operators based outside the country from the beginning of 2015.
Under the move, services with an annual turnover of more than €10m ($12.9m), would be eligible for a 2% tax on their French turnover.
Other challenges include France's strict media laws, stipulating a 36-month window between a film's theatrical release and its availability via the internet, which mean Netflix's success in the country will rest on the strength of its TV series offering.
Rights for the company's popular flagship series House of Cards, however, remain in the hands of former collaborator, now rival, Canal Plus for another series at least.
Netflix has also been having a hard time signing set-top box deals with France's major telecom operators such as Free, SFR, Numericable and Orange.
Local media reported that telecom operators had been holding back because Netflix had been offering a 90:10 split of revenues in its favour rather a more traditional 70:30, although this has not been officially confirmed.
But in a major coup for Netflix, Bouygues Telecom announced today that it would offer the company's service from November.
In many territories the lack of set-top box deals would not be a major issue but in France two-thirds of households – some 16 million — watch TV via a set-top box.
It remains to be seen whether other French telecom operators will follow suit.
Orange CEO Stephane Richard said last week the operator would not carry Netflix at the time of its launch but added the situation could change.
Numericable, meanwhile, announced yesterday (Sept 14) it was launching its SVOD service SérieFlix, giving subscribers access to some 3,000 episodes of series such as Mad Men.
In the meantime, Netflix will be available on computers, game consoles, connected TVs, smartphones and tablets. Media analysts say that, in the long-run, the lack of set-top box deals may not matter.
French challenge
In response to Netflix's arrival, local companies have been bumping up their SVOD services.
Up until 12 months ago, the sector was underdeveloped in comparison to territories like the UK or the Netherlands due to the media chronology laws.
Last week, however, Canal Plus held a grandstanding news conference championing its three-year-old SVOD service CanalPlay and announcing a new content deal with HBO.
According to Manuel Alduy, Canal Plus' former cinema chief who was drafted in to head up the group's OTT division last year, CanalPlay has 520,000 subscribers.
In a sign that SVOD is beginning to take off in the country, he told the conference that the service had signed 200,000 subscribers in the last six months, more than the total for the whole of 2013.
"The arrival of international players has given a new dimension," said Alduy.
Unlike Netflix, CanalPlay – which offers around 2,000 films and 1,200 episodes of TV series - has deals with all the major set-top box operators.
Other key French VOD and SVOD players include Wild Bunch's FilmoTV, which recently formed an alliance with former rival platform Videofutur, Orange's Orange Cinema Series (OCS) and Vodkaster.
Wuaki.tv wild card
While the French media fixated on Netflix, another international player has slipped in under the radar.
Japanese e-commerce and internet giant Rakuten began a soft launch of its Wuaki.tv VOD and SVOD platform through its French e-commerce site PriceMinister at the beginning of September.
The operation, which has 1.2 million subscribers in Spain and the UK, is due to be rolled out across Europe in the coming months.
French reactions
The overnight launch in France prompted a flurry of tweets regarding the new service.
There was a mixed response. Some were happy Netflix is now legally available in France. Others were disappointed that a number of TV series available in the US are not on the French service.
"No House of Cards. I'll hold off a subscription for now," read one tweet.
It is too early to gauge what the true impact of Netflix will be on France's TV and film worlds.
The immediate concern of most TV and film professionals appears to be whether they have been invited to Netflix's swanky launch party in Paris tonight.
Around 1,000 guests are expected including Orange Is The New Black stars Uzo Aduba, Laura Prepon and Tay Schilling.
French newspaper Le Journal du Dimanche cheekily reported on Sunday: "The joke in cinema circles is, 'We're going, but in disguise, we don't want to found out by Canal Plus.'"